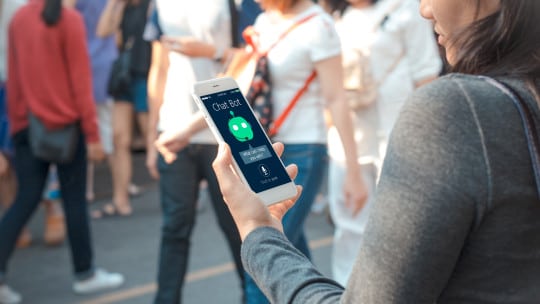 Whatever you want to learn, whatever you want to explore or whatever you just plain want to discuss, SXSW Interactive has you covered. This is my fourth time attending SXSW Interactive, and the big themes emerging this week have centered around augmented reality (AR), virtual reality (VR) and artificial intelligence (AI). For brevity's sake, I'm going to drill down to one area of AI in which I'm particularly excited—bots. To be even more specific, chatbots on messaging apps.
As the head of global social strategy and operations at DocuSign, I index for #SXSW talks at which representatives of the social media platforms—especially the ones on which we have a DocuSign branded presence—are speaking so I can keep up with the rapid advancements and, hopefully, stay one step ahead of becoming a marketing dinosaur.
Normally, my method for conquering SXSW Interactive is to download the SXSW conference app, select the sessions I want to go to and then constantly check my planned schedule via the app each hour of each day to make sure I don't miss any of the ones I want to attend.
So you can imagine my surprise and delight when I was prompted to start a conversation with Facebook's guide to Austin this week using Facebook Messenger.
Ever since the day in 2015 when I sat behind Facebook's VP of messaging products, David Marcus, at F8 and he personally showed me the light of a post-app world, I've been a fan of Facebook Messenger. I didn't think twice and instantly checked out the #FBATX chatbot because I knew this experience was designed with people like me in mind.
What did the experience look like you ask? Let me show you:
At each fork in the road, a machine is asking me what I want and offering me value based on my interactions. Additionally, after the exchange I was pushed a notification in a timely manner just before the next Facebook session was taking place. Now those are the kinds of push notifications I want because someone who thoughtfully branded and designed the experience knows how insane SXSW can be.
Is this Earth shattering? Maybe not to you. But it is to me for the following three reasons: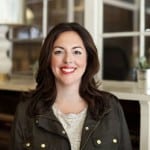 Mass Adoption
Messaging apps like WhatsApp and Messenger (both part of the Facebook family) are powerful platforms that are now being used by more and more people. (See earnings report for Facebook for new numbers of active users on both platforms.) As mass adoption occurs, the tipping point makes it justifiable for brands and services to invest in the development of bots and AI.
Conversational Interface
With the likes of Amazon's Alexa and Google Allo, we already have the ability to have conversations with machines, so now it's about brands working as fast as possible to enable more intelligent exchanges and then seek us out to tell us what's available versus us asking for it.
Branded Experiences Abound
The world is your oyster!  If the user experience is your brand, you have the opportunity to make the perfect bot. Essentially, a bot should be a machine version of your ideal employee, one that offers something great and useful and valuable to consumers. All that's required, according to @topbots @thinkmariya, is to follow the #bots #ai continuum of act, think, learn, create and adapt.
Caitlin Angeloff is the head of global social strategy and operations for DocuSign. She was a presenter at PR News' February 2017 Digital Summit in Huntington Beach, CA. Follow Caitlin: @caitlinangeloff