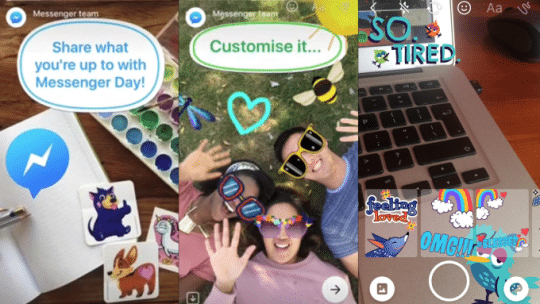 If imitation is the sincerest form of flattery, then Snapchat must be feeling pretty buttered up. In the past week Facebook launched two additions to its popular messaging suite that more or less clone Snapchat's most popular features.
Facebook's Messenger app launched a small test run of "Messenger Day," which lets users send customized photos and videos that disappear in a day, similar to Snapchat Stories.
Messenger Day—available only in Poland for now—works almost exactly like Snapchat Stories, the main difference being a bank of ready-made filters that go beyond Snapchat's holiday-based and geographic filters. These filters offer a variety of options broken down into categories like "I'm feeling," "Who's up for" and "I'm doing."
Besides Messenger Day's filters, the program functions almost exactly like Snapchat Stories and would feel familiar to anyone who's tried out Facebook's other clone, Instagram Stories.
As TechCrunch reported, Messenger Day might not even make it to the U.S. market. It's been hard for Snapchat to replicate its North American success globally, so Facebook is likely trying to hook global users on casual sharing with apps people already use.
Taking another cue from Snapchat, Facebook added Snapchat-style image and video editing to its other hugely successful messaging app, WhatsApp.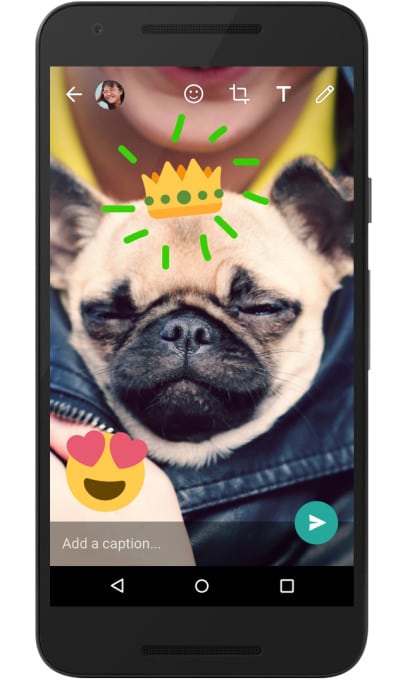 The more than a billion WhatsApp users can now edit photos and video with text overlays of multiple colors, emojis and custom drawings. While filters, lenses and stickers didn't make it to the platform, this is another move by Facebook to bring engaging and laid-back messaging to a global user base.
Follow Mark: @MarkRenfree