Fleishman-Hillard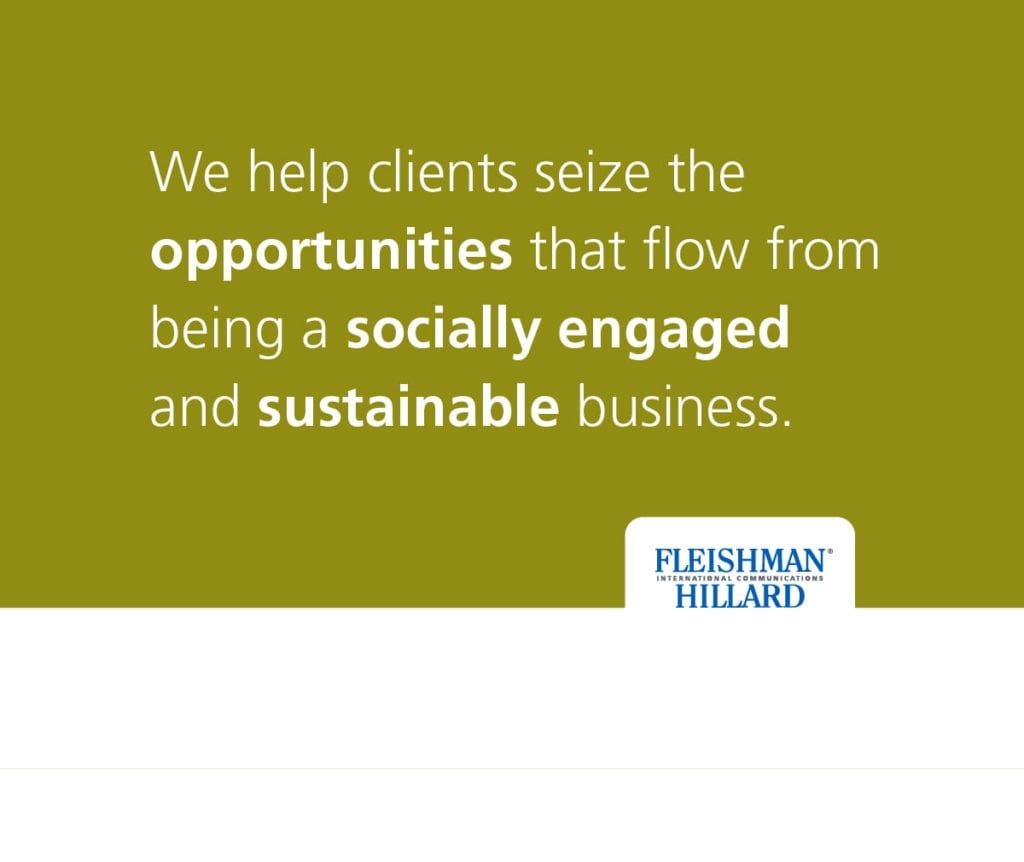 In 2007, Fleishman-Hillard became one of the first major PR firms to formalize a CSR and sustainability practice. Today, this practice is one of the fastest-growing disciplines within the agency. It also earned the company's Practice Group of the Year honors in 2011.
The agency's "Think, Say, Do" methodology delivers CSR solutions grounded in an understanding of its clients' core businesses and the audiences who matter most: customers, current and prospective employees, investors, nongovernmental organizations, legislators/regulators, communities, business partners and news media.
This methodology has been put into play working with the Allstate Foundation in 2011 to develop its Purple Purse program to educate and support victims of domestic violence, a campaign that resulted in more than 70 million impressions.
Fleishman-Hillard brought full-service strategy, execution and support to Visa's CSR efforts, including a robust campaign of external and internal communications, reporting and management of a program to identify and cultivate NGO partnerships.
On the CSR reporting front, the agency has developed formal sustainability reports—aligned with the GRI framework—for such brands as Anheuser-Busch InBev, Hyatt, Enterprise and Omnicom.
In addition, Fleishman-Hillard practices what it preaches, taking steps to reduce resource consumption and greenhouse gas (GHG) emissions associated with its operations; recruiting and retaining a workforce that reflects the global community, while striving to foster a diverse working environment; and reviewing and strengthening its business policies and practices to ensure that it upholds the highest standards of integrity and responsibility. —Scott Van Camp