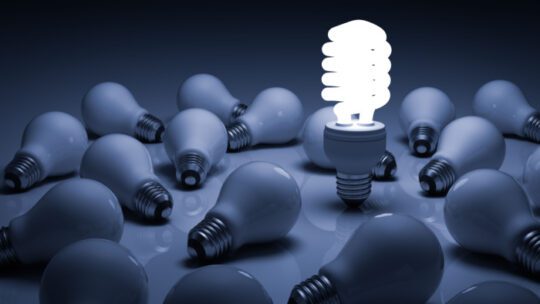 Companies in highly competitive sectors often struggle to maintain a presence in dynamic media cycles. Long term, this translates into differentiating themselves within the industry by asserting a leadership role..
When playbook pitch tactics fall short, companies should rethink their PR strategies.
The C-Suite Should Be Front and Center 
A strong and media savvy C-suite is key to an effective PR program. Companies that have articulate, relatable executives with strong subject-matter expertise and ability to convey their visions get quoted and noticed. Reporters are more likely to turn to those executives as sources for other stories, which helps build long-term relationships with the media.
Three things will get your executives in front of the media and help translate media opportunities into media results:
Building a media profile for each executive to communicate the person's background, experience and topics of expertise.
Define topics and create compelling ways to position those topics in the context of the news cycle.
Ensure that your spokespeople are media trained and can effectively deliver the key messages.
Not All Announcements will Attract the Media's Attention 
Having an ongoing series of announcements will signal to media how you are working toward achieving your mission, potentially gaining market share and advancing your position within the industry. Differentiation through press releases can be achieved through the nature of announcements and the positioning within the release.
Issue corporate, product, partnership and client announcements on a regular basis.
Do not expect press releases that are relevant to a specific market (for example, a partnership in Germany) to be picked up in all other markets where you do PR (get traction in the U.S.), unless there is a connection.
Understand how your competitors are using their announcements and identify white space.
Become an Active Member of Your Industry 
Companies that are newer to market may need to dedicate more effort and time to this before they are seen as active industry players. Without brand recognition, a company is fighting an uphill battle to establish credibility.
Investing in memberships with key trade organizations can help keep your finger on the pulse of an industry and key developments that shape its evolution.
Publishing joint bylines with trade groups and partners about a common goal can be a differentiator, as many companies do not make PR as collaborative as it can be. Most strategies entail bylines and interviews that only include the company's executive. Rarely do they include clients and partners and position them jointly for media opportunities.
Understand What is Being Said in the Media, and Form an Opinion
Newsjacking provides an ample opportunity to get into the news cycle fast, and expose your executives' opinion to a larger audience. This means that PR executives need to monitor the news in real time and reach out to reporters as soon as news breaks.
Executives at the forefront of a media cycle are by their nature "differentiated" from the industry peers as they are seen as go-to sources for important industry developments.
Executives should talk about topics that point to larger trends and issues as opposed to only those directly related to their business. That doesn't mean having to engage in controversial topics or speaking about something that could pose any kind of reputational risk.
Have Patience with the Media 
Building long-term relationships with media takes time. Consistent media engagement and interesting pitches that contain relevant insights are a good starting point not only for building relationships but to achieve differentiation.
Reporters have certain editorial priorities. However, companies that are differentiated in their views, positioning, announcements and narratives get the opportunity to shape those editorial priorities.
The expectations of publishers are increasing. Both business and consumer news outlets are in a rat race to publish more frequent, engaging and relevant content. Often, the rising expectations do not come with additional resources and staff.
PR teams need to work harder to extract creative insights and newsworthy information from executives and do it faster and better than their counterparts at competitor companies. While there is no single recipe for success, the above provides a blueprint on how to start seeing impactful results from a PR program and achieve differentiation.
Katarina Matic is Global Senior Director at M&Co.