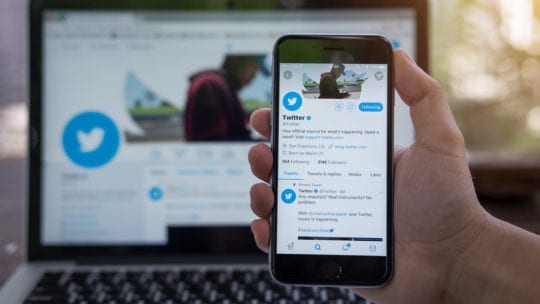 For many PR professionals, Twitter used to be an efficient media relations tool. The platform allowed for easy search and access to journalists in every industry, with an official vetting system (the blue checkmark), to affirm their legitimacy. 
Now, with the removal of blue checkmarks for those previously verified, pitching and media relations strategies that included Twitter become a bit more complicated. With the rollout of Twitter Blue and the $8 per month blue checkmark, the platform scrapped the official verification process, allowing any user who pays to now be "verified." 
This change has already resulted in thousands of spoof accounts, claiming to be someone or something they are not. According to an analysis by Travis Brown, a Berlin-based developer of software for tracking social media, fewer than 5 percent of legacy verified accounts appear to have paid to join Twitter Blue.
So for this edition of Top Five, we asked communicators how they would utilize Twitter for media relations and pitching at the present time, especially when verification seems quite unstable. Here are our top five answers (in no particular order).
1. Vince Galloro, Founder and Principal, Sunrise Health Communications: 
"Finding the reporter's bio on their outlet's site, a media database or other reputable site and confirming their Twitter handle in those locations is one way to verify."
2. Charlie Terenzio, SVP of Media Advantage Strategy, Newswire:
"Some media outlets maintain "lists" on Twitter with their roster of journalists, so that's a place to cross-reference. We also link to real journalist profiles in our Media Database at Newswire so PR pros can check there as well."
3. Jered Martin, Co-Founder and Chief Operations Officer, OnePitch:
"Verifying via Twitter is beyond just a name match now. When social info isn't present on an author's outlet bio page, I will typically try and identify other characteristics (e.g. role, location) on LinkedIn to ensure I have the right person."
4. Michelle (Kirk) Andrade, PR/Comms Manager, Exverus Media:
"I never pitch on Twitter. I still find tons of good (potential) journo contacts there, but I always look up their work, research more about them before pitching them by email."
5. Greg Galant, cofounder and CEO, Muck Rack:
"It's critical for PR professionals to be able to research a journalist's beat and coverage and verify they are the journalist they claim to be. Muck Rack serves as a reliable resource for verifying journalists because our Media Database is powered by journalists themselves…where they use [the platform] to showcase their work, analyze news and measure the impact of their stories."
Bonus: Leslie Gonzalez, Communications Specialist, Web and Multimedia, On Call Support:
"Reporters are moving to Mastodon. [Follow them there.]"
Nicole Schuman is senior editor for PRNEWS. Follow her @buffalogal