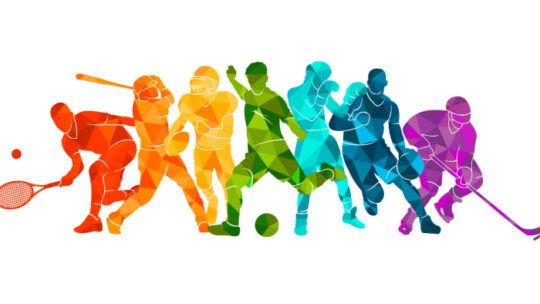 With the Super Bowl in a few days and March Madness just weeks away, we examined consumer engagement on social media in sports industry (2022 vs. 2021).
Consumer engagement, or actions, for sports-related social media posts rose in 2022 on most platforms versus 2021, says Madison Busick, an analyst with comScore powered by Shareablee, which provided data exclusively to PRNEWS.
Actions is the sum of likes, shares and comments.
Sports & recreation brands include sports teams, sports leagues, sporting events and sports venues.
Year-over-year from 2021 to 2022, engagement on Facebook was up 22%, Twitter 8% and TikTok 65%.
Instagram saw an 8% decrease in engagement, though the increase was 13% vs. pre-pandemic numbers (2019).
TikTok saw the most growth in action, especially for the NBA (+105%), college sports (+813%) and esports (+953%).
The NBA was highly efficient with its posts, averaging more than 3 million views per piece of content.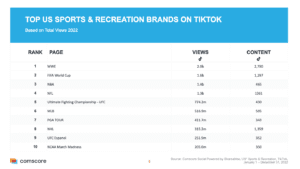 FIFA World Cup posted the most of any sports brand on Twitter and Facebook, though it saw far higher efficiencies on the latter, averaging 49,000-plus actions per post on Facebook, versus just fewer than 12,000 actions per post on Twitter.