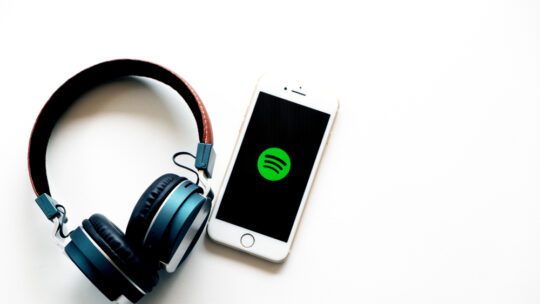 If you could concentrate on anything besides the TikTok hearing this week, you'd know that some pretty well-known companies with formerly good reputations recently made some bad choices. These choices became public and have led to backlash, much of it on social media, spreading beyond these brands' intended audiences. 
We all know that nowadays consumers look for action rather than words, particularly when it comes to issues of diversity, equity and inclusion. Throwing money at a cause or posting a diversity statement on your website doesn't show a real commitment to change. 
Regardless of the type of choice a brand makes—whether it be purpose-driven or brand-driven—those choices can lead to a bad reputation, and any goodwill can be gone in an instant. 
PRNEWS took a look at several stories this week where brands and their representatives fell short. 
Spotify's False Promises
What happened: Remember that time during the pandemic when podcaster Joe Rogan garnered Spotify listener backlash after touting Covid vaccine misinformation? We almost forgot, but early 2021 hosted many instances we'd like to forget about. Strange times. 
Well, Spotify just bubbled up all of those bad memories, since a report from Bloomberg this week found Spotify spent only 10% of its $100 million Creator Equity Fund—or as Engadget calls it the "Joe Rogan apology fund." Spotify created the fund following the Rogan firestorm, promising to utilize the funds to catalyze diversity in podcasts and music.
According to Bloomberg's sources, the $100 million was to be used over three years, but Spotify never set up a process for vetting and approving projects or allocating funds. 
Variety reached out to Spotify for comment, which it declined, but reps also did not dispute the information in the Bloomberg report.
Communication lessons: DEI is no longer just another line item on the budget. Investment and engagement is expected by consumers and employees. 
Dwayna Haley, founder and CEO, Haley Communications Group, says that DEI is now both a business and a moral imperative.
"Often, when companies fail to prioritize the business imperative, they trip over the moral imperative, much like we see with Spotify," Haley says. 
She adds that launching a $100M fund committed to equity and diversity should include (but not be limited to):
a net new business unit to operationalize it
a steering committee to set and guide its mission, purpose and values
and transparent and accessible reporting of the spend.
"When companies fail to prioritize any of the above, it signals that they intend to profiteer off marginalized communities absent a moral and purpose-driven intent," Haley says. "This is simple math, and yet companies continue to do it."
As of publication, Spotify has yet to make a public statement about the findings. However, Haley notes, at this point, the only response is action.  
"There is NOTHING they can say to make this right," she says. "They are in corporate reputation 'jail.' Their 'get out of jail free card' is action." 
Chief Gets Called Out
What happened: On March 18, Forbes published a piece on women's networking group Chief being called out for white feminism. The piece identified the origins of the discussion, based on a viral LinkedIn Post from Denise Conroy, a now-former Chief member. 
In her post, Conroy outlines her disappointment with the organization, from not taking a stand on political issues such as Roe. v. Wade to the interview process for qualified women. Conroy states that all three women of color she referred for membership were ghosted by the organization. Conroy's post encouraged other women to share their Chief rejections and experiences on LinkedIn, many of color who found it difficult to join the organization. 
Chief followed up with the Forbes writer on March 23, clarifying its practices and policies, as well as in a statement by co-founders Carolyn Childers and Lindsay Kaplan saying they are providing a "forum" for these conversations and "there is always more work to be done."
Communication lessons: Similar to the backlash Spotify is experiencing, statements and words to media outlets are no longer going to repair your reputation. And aside from those statements it's hard to find a response posted anywhere—not on social media or a website (as of publishing time). 
And every day more posts on LinkedIn show not just members of color, but also white members canceling memberships with Chief. 
Daniela Herrera, director, recruitment operations and diversity, equity and inclusion at R/GA, also recently posted about the Chief issue and her thoughts on issues with the organization. She believes only addressing the issue via email amplifies the problems with the organization. 
"It reflects their lack of commitment to building safe spaces for women from historically excluded backgrounds," Herrera says. 
She also believes that while connecting and reaching out to members is essential, as a leader, you also want to make sure those following you feel cared for, heard, protected and seen. 
"Where the call-out is public and goes viral, it's important to be open, honest, and transparent with your following base, too," she says.  After all, that online audience is probably interested in joining your community." 
Herrera says as of today, she still feels unclear as to whether Chief will be a "safe, accessible, welcoming, inclusive, and equitable space… for women from historically excluded backgrounds" because of the lack of public connection.
"Whenever a conversation of this magnitude takes place…it is extremely important to be transparent, open, and honest about the mistakes you've made and the steps you'll take to solve them," she says. "It's extremely important to hold yourself, your organization, and your actions accountable and be very clear about what will be done, not only to repair the situation but to avoid the same mistake from happening again."
SEC Comes for Crypto Celebs
What happened: It seemed as though the market flooded with celebrity crypto commercials throughout most of 2021 and 2022. However, as crypto valuation skyrockets tanks almost daily, representatives like former NFL quarterback Tom Brady and NBA superstar LeBron James disappeared from flashy big-budget ads. 
However, the U.S. Securities and Exchange Commission (SEC) continues to pay attention. On March 22, the SEC charged crypto entrepreneur Justin Sun for an alleged fraud scheme involving cryptocurrency tokens Tronix and BitTorrent. In conjunction, the SEC charged several prominent celebrities for allegedly promoting these crypto brands without disclosing that they were paid to do so. Famous names included actress Lindsay Lohan, internet personality Jake Paul and singer Ne-Yo amongst others. 
Communication lessons:  For anyone working with influencers, as well as influencers themselves, it's no longer news that you need to document any sort of paid promotion within your social media posts. However, when you become connected with a company accused of fraud, that makes everything even more difficult. 
Jennifer M. Malloy, counsel, Advertising and Marketing Group at Venable, says celebrities probably aren't the best spokespeople for investment brands, contrary to what popular culture dictates.
"The SEC's position is that celebrities typically don't have the expertise to determine whether an investment opportunity is appropriate and in compliance with federal securities laws," Malloy says. "The outcome for the celebrities may very much depend on exactly what they said and whether they are viewed endorsing an investment opportunity."
While the current situation is being brought under securities laws by the SEC, it's also important to remember the guidelines set for influencers from the Federal Trade Commission, which gives power to the consumer. 
"In the influencer context, the FTC's position is that consumers are entitled to know when they are viewing paid advertising so they can decide what weight to give to the celebrity's statements about a company or its products or services," Malloy says.  
Asa refresher, Malloy provided some short steps for influencers (and brands) when it comes to paid posting disclosure. 
 Influencers should use #Ad in the post, or #paid or #advertising or #sponsored or #[brand]Ambassador. 
The required disclosure must be posted clearly and appear in a manner that is easy for consumers to notice and understand, in sufficiently large font size and set apart. This hashtag should not be sandwiched among a bunch of other hashtags. 
The required disclosure must be superimposed on social media posts where only the image will be seen (i.e., Instagram Stories; Snapchat). For video posts, the required disclosure must be placed in the video and in the description uploaded with the video.  
For live stream posts, the required disclosure must be repeated periodically so viewers who only see part of the stream will still see the disclosure.  
See you next week, and remember—make good decisions!
Nicole Schuman is senior editor for PRNEWS. Follow her @buffalogal