Renew your Subscription to PR NewsRENEW NOW
Succeed in Your Career.
Be sure to renew your subscription to PR News and continue to receive the strategic-level insights, tactical examples, tools and tips.
We hope you will access all your benefits throughout your term:
The Latest Strategies and Tactics:

Monthly issues of PR News emailed and available online
Password access to PR News online, with 10+ years of research & case studies, and reference material
Quarterly teleconferences to discuss hot topics facing communicators

Event Discounts and VIP Service:

33% Registration discount to all PR News conferences & bootcamps
33% Registration discount to all PR News webinars
VIP Treatment at conferences: guarantees your questions will be addressed, personal introductions to speakers, and expedited registration

Guidebooks from the PR News Bookstore (Free to Subscribers):

Crisis Management Guidebook ($399 Value)
PR Measurement Guidebook ($399 Value)
Annual PR News Salary Survey ($199 Value)
The Social Media Guidebook ($399 Value)

Resources and Consulting:

Subscriber Resources: Downloadable slides and reference material to make meetings more effective
Writing/Editing Assistance: One hour/month of editing, copyediting and consulting on writing to help you and your team present the sharpest written communication
Concierge Service: PR News will connect you to experts, sources and content to help you do your job more effectively.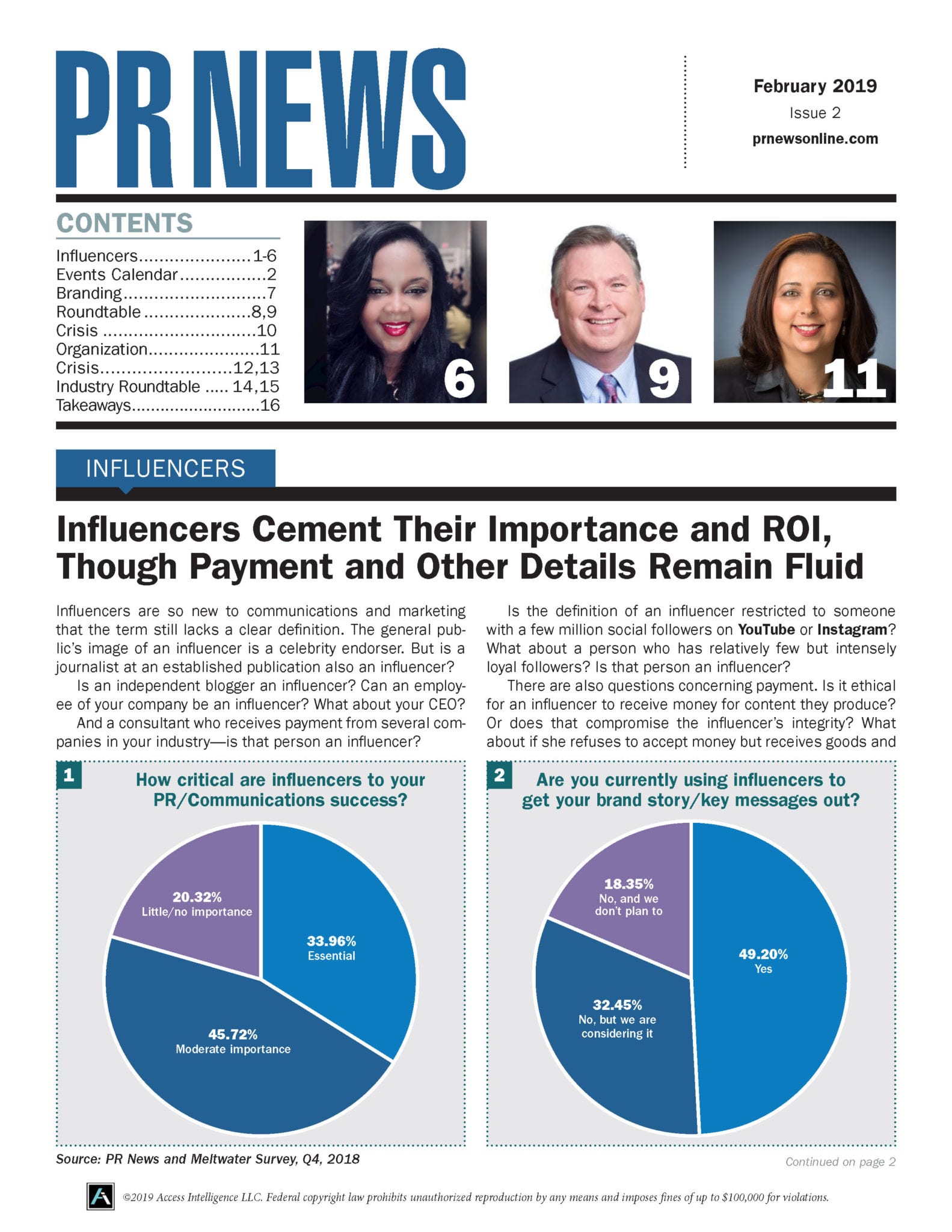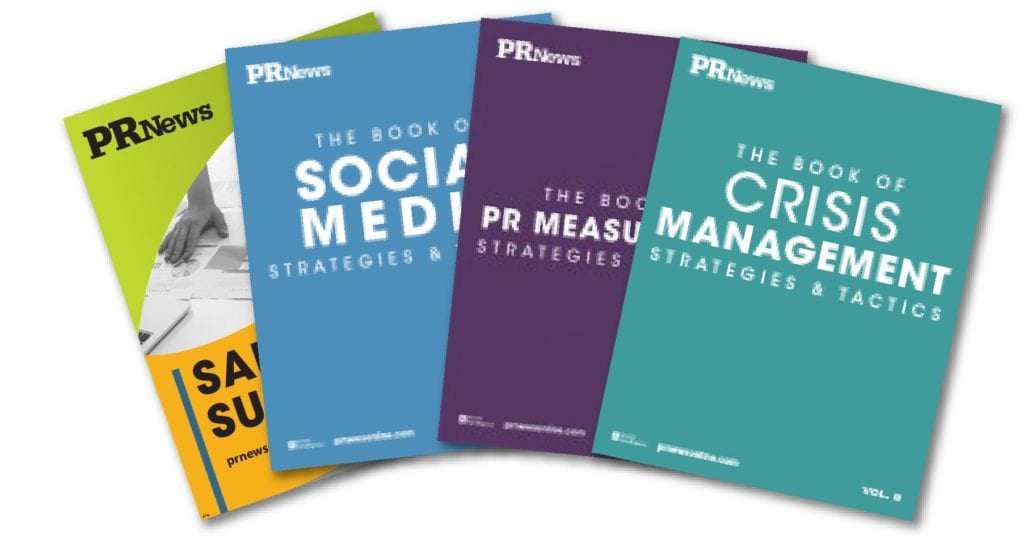 ---
Digital Subscription
1-Year Subscription: $995
2-Year Subscription: $1795 (save $200)
Add Print Delivery to your Service
1-Year Subscription: $1295
2-Year Subscription: $2390 (save $200)
---
If you have questions or need assistance with your renewal, please contact Client Services at ClientServices@accessintel.com or 888-707-5814.