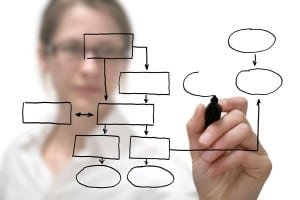 Nonprofits may not have the fiduciary responsibilities of for-profit companies. But when it comes to enhancing the visibility of the organization, communicators working for nonprofits play just as crucial a role as their brethren on the for-profit side.
In a hypercompetitive business environment—not to mention getting the message in front of donors—nonprofits are taking on more and more of the characteristics of publicly held or private companies.
That includes rebranding, which, in a digital age, is something that most brands and organizations have to face at least every few years lest they start to suffer irrelevance.
With that in mind, here are several rebranding tips for PR pros who work for (or with) nonprofit organizations, compliments of Dr. Paul Salaman, CEO of Rainforest Trust, a conservation organization that recently changed its name.
1. Focus on your mission. Our old name was easy to forget and prone to confusion. When considering a new name, make sure it accurately reflects your mission. If someone is choosing between two unknown nonprofits, they'll donate to the one with the name that best explains where their money is going and for what purpose.
2. Get the backing of your board. Another crucial aspect of the process was getting our board of directors to approve the decision to change our name. Schedule a board meeting devoted solely to discussing the rebrand and coming to a majority approval.
3. Poll current and potential donors. Before we started the rebranding process, we already had a new name in mind: Rainforest Trust. But before we could make it official, we needed to make sure that our hunch about the new name was correct. We surveyed our current donors, as well as a random sample of potential donors, for their opinion of the best name.
4. Crowdsource your logo. An inexpensive way to get new design ideas for your logo and branding is to use a crowdsourcing tool. This way you'll have multiple designs to choose from and it also gives designers the opportunity to get involved in a cause they care about.
5. Get your name out there. Once we had officially changed our name, it was time to introduce it to the world. We spent the next few months ramping up our presence on social media and reaching out to the media to introduce Rainforest Trust. Tying the rebranding to another announcement can also help increase buzz. Taking advantage of these avenues are two practically cost-free ways to increase awareness for your organization.
Anything you think we should add to the list?
The bullet points above are an excerpt from the July 28, 2014 issue of PR News. Read more subscriber-only content by becoming a PR News subscriber today. 
Follow Matthew Schwartz on Twitter: @mpsjourno1