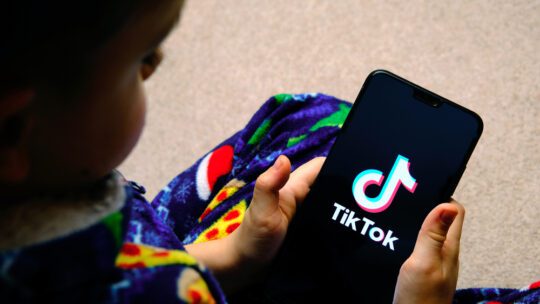 Companies made a lot of moves this week to impact their audiences and users in a positive way. While it takes time to truly see the impact of a decision, making one for the betterment of an organization is a start. PRNEWS took a look at several launches and announcements made this week.
TikTok to limit screen time for underage youth
What happened: TikTok launched a new tool intended to put an automatic 60-minute daily screen time limit for every user under 18 years old. Users that hit that limit will have to enter a passcode to continue watching. 
This move comes as social media platforms find themselves forced to acknowledge the psychological impact of screen time on developing youth. New research, such as the recent CDC report on rising sadness and depression among teenage girls, has put the heat on social companies to take responsibility for their actions. 
In February, Mitch Prinstein, the chief science officer at the American Psychological Association (APA), gave the Senate Judiciary Committee a 22-page testimony, outlining the role social media may play in contributing to this teen mental health crisis. In summary? It's not great. 
Communication lessons: Many platforms have introduced parental controls and age limits over the years, but TikTok coming forward allows them a real opportunity to develop trust with an important stakeholder group—parents and guardians.
Randi Liodice, President & Chief Strategy Officer at Kaplow Communications, says it was critical for TikTok to take action, as many other platforms have attempted their own moves, but the delivery of this tool also reveals gaping holes for the brand strategy. 
"What is missing from this announcement is a longer-term plan and acknowledgement of accountability," Liodice says. "Whether it's enough to positively impact the wellbeing of teenagers remains questionable."
And the social media industry as a whole seems to be missing a real opportunity by providing individual fixes. In fact, TechCrunch found that Instagram recently was quietly rolling back its daily time limit options—so how can these individual companies be trusted when no one is holding them accountable? (Besides the media.)
"Right now these efforts are quite siloed," Liodice says. "But there is collective power that can be gained from platforms working in solidarity to understand the role they play in children's lives, and the responsibility they ultimately hold in what they present on screens every day. While this was an immediate move from TikTok to elicit trust and turn down the rising heat from both medical and parental communities, there's still a long way to go to truly deliver on a social media experience that bolsters, rather than hinders, our kids' mental health."
Dilbert Comic Dropped from Newspapers 
What happened: Scott Adams did not exhibit a proper way to round out Black History Month. The Dilbert comic creator took to his YouTube show to label Black Americans as a "hate group." The rant emerged in response to a Rasmussen Reports survey that had asked whether people agreed with the statement: "It's OK to be white."
"Based on the current way things are going, the best advice I would give to white people is to get the hell away from Black people," Adams said on his show.
The comments forced the hand of many news organizations, including The Washington Post, The Plain Dealer and Gannett, among others, to pull the plug on the comic and issue statements about the decision. The statements included denouncements of hate speech, racism and discrimination. 
At @Gannett, we lead with inclusion and strive to maintain a respectful and equitable environment for the diverse communities we serve nationwide. #TeamGannett pic.twitter.com/GvHR1w9ae3

— USA TODAY NETWORK PR (@USATODAY_PR) February 24, 2023
Communication lessons: If organizations are going to be serious about DEI, they have to take action. And that includes protecting the integrity of their product and respect of the audience.
Ben Finzel, President, RENEWPR and Managing Partner, The Change Agencies, says some things are just "flat out wrong," and it's important to acknowledge them. 
"The lesson here for communicators, and really for all of us, is that 'both-sidesism' is a failed construct," Finzel says. "There aren't two sides to being racist."
Finzel says it was important for the publishers to come forward and issue transparent statements on why the comic was pulled, as any organization should when confronted with discrimination.
"As we counsel clients, we need to remember to think through the implications of not commenting on, or shying away from, situations that seem contentious," he says. "If a situation is obviously wrong and harmful (as racism is), we cannot turn away. We have to call it out for what it is, and be honest about what it means, even when (especially when) it's difficult to do so." 
Eli Lilly Announces Price Cap for Insulin Product
What happened: It's pretty tough to earn a favorable reputation in pharma these days. Between the opioid crisis and its continued effects on the country, and the non-apologetic behavior of "Pharma Bro" Martin Shkreli, known for raising the price of a life-saving drug by 5,000%, people don't always see pharmaceutical companies as having our best interests at heart. 
However, Eli Lilly announced an historic decision this week—something many citizens and politicians have been fighting for for years—a cap on the price of insulin at $35 (out-of-pocket cost). Insulin serves as a life-saving drug for millions of Americans each day, and maybe, just maybe, this could be the start of some wins against high prescription drug prices for those who need them most. 
On the surface, this news seems to show Lilly in a new light, as it's been, historically, a contributor to high-prescription drug prices. According to The New York Times, for "over nearly three decades, Lilly has raised the list price on its most-widely used insulin product, Humalog, by more than 1,000%."
Communication lessons: Lilly seems to be listening to its audience and looking to brighten its reputation. But as the media looks deeper at the deal, will patients see it as just a surface promise?
Gil Bashe, Managing Partner, Chair, Global Health and Purpose, Finn Partners, sees this announcement as an opportunity for pharma. 
"The Lilly announcement is welcomed; people should put aside their skepticism," Bashe says.  "When policy concerns and people's needs converge, positive change happens, and this is the beginning of future efforts by the drug industry to respect the public angst on drug pricing."
And drug prices are set by complex processes with many hands involved. However, Americans don't always see it that way. 
Eli Lilly is controlling the narrative by simplifying it. 
"Eli Lilly has raised the bar and shown that when medications are older and widely available, it's time to lower their prices," Bashe says. "There is a reason this is gaining attention – it's a role-model moment."
While Eli Lilly cannot formally go out and blame the government and retail organizations for the costs—blame is never a good strategy—it can go forth and tell its own story. Showcasing it as the start of something that people have been fighting for for a long time. 
"It's almost impossible for drug developers and manufacturers to address every pricing scenario with a therapeutic category—not because they don't want to; rather, because there are so many intermediaries in their path—from pharmacy benefit managers to distributors to retailers," Bashe says." "Eli Lilly has made a wise, fair-balanced move. Perhaps we should stop looking for pharma demons all the time and recognize 'this is complex.'"
Bashe adds that Lilly's decision can get a lift from outside influences as well.
"Let's hope professional and patient advocacy groups can step in and acknowledge this as a positive step toward access."
Nicole Schuman is senior editor for PRNEWS. Follow her: @buffalogal