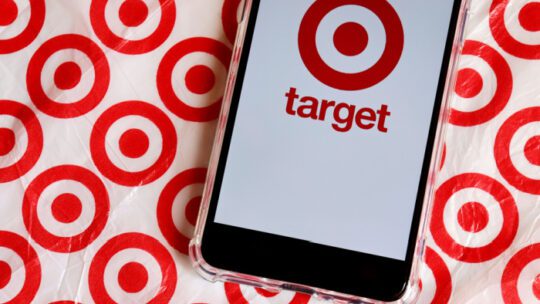 This week our PR Roundup looks at a disastrous campaign launch for Ron DeSantis and backlash for Twitter, the importance of remembrance and the latest conservative outrage aimed at Target.
DeSantis Twitter Disaster
What happened: On Tuesday (May 23) the media learned that Florida governor Ron DeSantis would be announcing his run for president.
On Twitter.
The news revealed that Twitter owner Elon Musk would host DeSantis on a live Twitter Spaces audio chat on Wednesday (May 24), where the governor would announce his run for 2024. 
However, things didn't go as planned on the platform, cutting in and out of the livestream just one minute into the event. Twitter ended up having to restart the event, due to the glitches, delaying the announcement almost 30 minutes. 
According to CNN, more than 500,000 Twitter users initially joined the event, but "when the event was relaunched using tech entrepreneur David Sacks' account, only around 250,000 users ultimately listened in."
The technical issues came as no surprise for many users, as large numbers of developers and Twitter staff have been laid off since Musk took over the platform. 
Communication lessons: There's a lot to unpack here. First off, business leaders don't often publicly align themselves with political candidates—minus My Pillow. 
Second, announcing a candidate's run through social media wasn't so wild—candidates have been releasing their announcements through digital media for years—but perhaps utilizing one that does not have the largest user base is. According to recent data from Statista, Twitter hosts 556 million users. However, it is the 14th largest social media platform in the world, behind Facebook with 2.96 billion, Instagram with 2 billion and TikTok with over 1 billion, among others.  
And third—utilizing a platform with such a polarized audience—how could you be sure the right people are seeing your message, and how can protect your brand from those against you? 
Johanna Maska, CEO of Global Situation Room and host of the podcast "Press Advance with Johanna Maska," released an episode this week that does a deep dive into DeSantis and the other presidential hopefuls. She says the utilization of Twitter might have been in the short term interest of Elon Musk to draw listeners, but would not help the brand in the long term (especially in light of the tech production issues).
"Sadly, too much of our politics has sunk to a low level of discourse," Maska says. "We saw how well it worked for CNN to host the Trump town hall. Brands need to enter the conversation about our future, but it should be on different terms, and [they should be] careful to align with one candidate or one party. Rising above the moment of toxicity is key."

Target Becomes a Target
This week Target became the latest brand to face backlash online and in the conservative media. Pundits discovered the store selling trans-friendly swimsuits with features that assist those who have not had gender-affirming surgery, and it spurred opponents into a social media frenzy. 
Target released a statement saying it would remove some of the items creating controversy from its 2023 Pride Collection. The statement came after in-store Target team members received violent threats impacting their safety at work. The statement went on to confirm the company's commitment to the LGBTQIA+ community. 
A coalition of LGBTQIA+ advocacy organizations—which includes the groups Family Equality, GLAAD, GLSEN, The Human Rights Campaign, National Center for Lesbian Rights and National LGBTQ Task Force—released a statement today (May 25) in response to the recent pushback against businesses such as Target and Anheuser-Busch (Bud Light). The statement calls for Target and other businesses to stand up, not down, and put their Pride merchandise back on the sales floors. 
"When it comes to advancing diversity, equity and inclusion, there is no such thing as neutrality…Target must ensure safety of team members on the front lines—worker safety is critical. Target can leverage the support of LGBTQ+ organizations it has supported, and engage in efforts to educate and increase compassion so customers and the community understand the importance of creating space for every member of our beautifully diverse community. Let the extremists unequivocally know that just like every other failed attempt to dominate through hate and fear in the past, fear will not win."   
Communication lessons: Alex Slater, Founder and CEO, Clyde Group, says Target is in a difficult place, but that it is executing its response in the first 24 hours, much better than the lack of response from Bud Light. 
"It's obviously not a good look to be removing LGBTQ products while also claiming to support and welcome the community," Slater says. "The comparison here to Bud Light is interesting. They did two big things wrong—reacted slowly and failed to take a stance. In fairness to the comms team at least, Target tried to do both."
Slater also applauds the brand's statement in terms of support and the current risks. 
"I think their statement was actually pretty clear in terms of its support for the LGBTQ community, even as they're under fire from activists," he says. "Without giving specifics, Target is being clear about the types of threats to their employees in stores and on social media. [It seems transparent]—to protect employees and bring customers to its side—nobody wants to fear violence where they shop."
Slater says the next few days are extremely critical for Target.
"The question now is whether anti-LGBTQ activists turn up the heat, like actually boycotting the store—that could turn a 48-hour news story into a Bud Light-like nightmare."

Remembering Uvalde
What happened: On May 24, 2022, a gunman entered Robb Elementary School in Uvalde, Texas, killing 19 children and two teachers. It became the third deadliest school shooting in U.S. history, joining the ranks of Virginia Tech, Sandy Hook Elementary, Columbine High School, amongst a long list of others. 
Legally, not much has changed from a year ago. Mass shootings continue to happen across the country. Uvalde police still have not been held accountable for their delays in action on that day. Texas gun law still does not require a background check to purchase a firearm or obtain a permit for carry. 
Communication lessons: What has changed is the lives of the families and friends and Uvalde citizens affected by the school shooting. Many have become activists, lobbying for stricter gun laws at state and federal levels. Families cope with trauma-induced illness. Children who were wounded still struggle to physically recover. 
While it pains many to even choose the word "anniversary" to describe a traumatic event, the day can serve a higher purpose. Support for reform or advocacy can stem from a story or remembrance. 
Dini von Mueffling, founder and CEO of Dini von Mueffling Communications, has worked on definitive messaging campaigns surrounding gun violence and reform. She notes the importance of the acknowledgement of these traumatic events. 
"This year alone we've had more mass shootings than days in the year; they start to blur together," von Mueffling says. "An anniversary of a tragedy is a moment for activism. It allows family members and loved ones of the victims to reiterate what the public already knows but needs to be reminded of, which is that the vast majority of Americans support legislation like assault weapon bans and background checks."
Nicole Schuman is senior editor for PRNEWS. Follow her @buffalogal