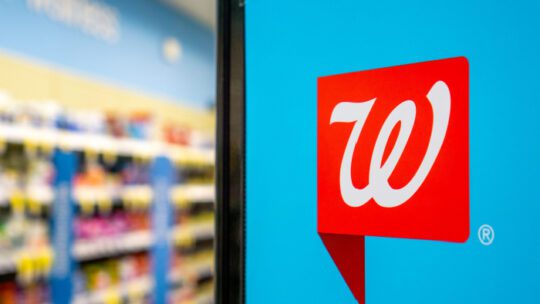 This week, we take a look at how some major company news can impact brand reputation. Plus, were this year's campaigns for International Women's Day a hit or miss?
Adidas Looks at What to do With $1.3B of Product
What happened: Bjorn Gulden, who took over the helm of the beleaguered company at the beginning of the year, participated in his first press conference and noted that he is contemplating what to do with the brand's remaining Yeezy products.
Recall that last year, Adidas was embroiled in a crisis after taking two weeks to sever ties with Ye, formerly known as Kanye West, following his antisemitic remarks.
Adidas published its 2022 results and outlook for 2023 this week, noting that the sportswear company could face its first operating loss in more than 30 years due to the Yeezy fallout.
Options that have been tossed around include trashing, donating or rebranding the product. None of these are ideal, as they all have the potential to anger some groups, but Chief Financial Officer Harm Ohlmeyer hopes to "forge a plan that will make the majority of people happy," according to a Bloomberg article.
Communication lessons: "Managing crises are not as simple as right or wrong, even when the public is demanding action," points out Cheryl Fenelle Dixon, principal, Perfectly Clear Communications & Adjunct Professor at Columbia University. "The Yeezy line is a considerable contribution to the Adidas business. If Adidas acted too quickly without thinking it through, there would have been impact to people's jobs – and then, another crisis to manage. A big ship can't take a quick turn without repercussions."
If Adidas donates the goods, the brand may face criticism over where the donations went. If they are destroyed, there will be outcry over wastefulness. If they rebrand them, there would be accusations of dishonesty, which Gulden acknowledged.
From a communication perspective, Dixon advises that the best course of action is transparency. "Adidas won't please everyone with its response. It needs to focus on the greatest good it can do for its core audiences, including its employees," she says.
She admires Gulden's statement: "The inventory is there, it's not running away…We should not do a decision [sic] just to please someone. We should do a decision when the consequences of that decision are the most positive that we can do."
Walgreens Cuts Offering of Abortion Pill in 20 states
What happened: On March 3, Walgreens announced it would not offer abortion pills in 20 states, even where they remain legal. The announcement came in response to a Feb. 1 letter from GOP attorneys.
In response to this news, California Governor Gavin Newsom announced that it would not renew a contract, worth $54 million, with the retailer.
"California will not stand by as corporations cave to extremists and cut off critical access to reproductive care and freedom," Mr. Newsom said in a statement.
Other consumers and politicians called out Walgreens on social media, and Illinois Governor J.B. Pritzker urged leadership to reconsider its position. (Walgreens has its headquarters in Deerfield, IL).
Women across the nation will be denied their right to access healthcare they are legally entitled to because of this awful corporate decision. @Walgreens must rethink this policy.

To all the other pharmacy providers, we'll stand with you so you can provide this lifesaving care. https://t.co/8i65lRLxsT

— Governor JB Pritzker (@GovPritzker) March 3, 2023
Communication lessons: This week, Walgreens tweeted a clarification on its position.
— Walgreens (@Walgreens) March 7, 2023
But this messaging is still murky, as a spokesperson told Insider that it would not sell Mifespristone in the 20 aforementioned states, even though that group includes several states where the medication remains legal.
"Anytime you're explaining or clarifying, you're losing," says Lindsay Singleton, managing director at ROKK Solutions. "There is risk no matter what you do, but that risk increases dramatically when an organization has to backtrack or clarify."
In an op-ed on CNN, Mary Ziegler points out that Walgreens is making the drug unavailable in states where abortion remains legal.
Further, there hasn't been a lawsuit filed against the retailer.
She notes, "the mere threat of legal consequences counts for more with some in corporate America than the very real lives of the women."
Meanwhile, other pharmacies have yet to weigh in, though a spokesperson for Rite Aid told CNN, "Rite Aid is monitoring the latest federal, state, legal and regulatory developments regarding mifepristone dispensing and we will continue to evaluate the Company's ability to dispense mifepristone in accordance with those developments." 
"Walgreens has become the lightning rod, so at least externally, CVS and others can likely stay out of the debate, says Singleton. "That said, internally there will almost certainly be pressure to respond, so these other companies are not necessarily out of the woods...The homework of a self assessment helps ensure a company is able to reduce that risk by responding appropriately to issues that are material to their business and stakeholders and get it right the first time."
International Women's Day Campaigns: Hit or Miss?
What happened: Yesterday (March 8) was International Women's Day. Many brands celebrated with a variety of campaigns touting their support.
Some brands hit the mark. Dove, for example, is committed to making positive change year-round, points out Melissa Vela-Williamson, founder of MVW Communications.
View this post on Instagram
"This seems more like Dove is authentically invested in supporting women, even if they face some trolls or backlash from time to time," says Vela-Williamson.
In another effort, vitamin company Perelel, along with formula company Bobbie and Frida came together to launch The Motherhood Gap campaign to highlight how the cost of parenthood falls disproportionately on women.
View this post on Instagram
theSkimm launched its first ever State of Women report, which outlines how women across the U.S. are rewriting rules to meet their needs & fuel their ambitions. They were also intentional about keeping the conversation going beyond IWD itself.
"These campaigns walk the walk - it's more than releasing a statement or launching a campaign to get PR around it for this moment," says Jennifer Meyer, founder of JBC. "The question about action is an important one and something we work with our clients to consider ...While we should absolutely celebrate women and progress, the advocacy component should still be a part of this day because there's a ton of work that still needs to be done."
Communication lessons: As is the case with many other DEI-focused celebrations, many brands chimed in with less-than-stellar work.
The twitter account @paygapapp, launched in March 2021, tweeted pay gap information for brands that tweet #IWD2023.
Hello hello 👋 #IWD2023 is nearly here, and so are companies' cut-and-paste platitudes. And once again we're bringing you the data to see whose support for #InternationalWomensDay is genuine, and who's still got work to do.

Here's a reminder of how it works ⬇️ (1/8)

— Gender Pay Gap Bot (@PayGapApp) March 6, 2023
Communicators should understand the importance of doing the work all-year round, not just for the one day or one month of awareness for a specific underrepresented group.
"Unfortunately, I [didn't see] meaningful IWD campaigns or social media posts this year, which, in my opinion, is a clear reflection of dwindling DEI commitments at the corporate level," notes DEI professional Daniela Herrera. "The few posts I saw were general, performative, and even celebratory. Very few tackled the history of IWD or the issues women, especially trans women and women from historically excluded communities, face daily."
Erika Bradbury is editorial director for PRNEWS. Reach her at [email protected].