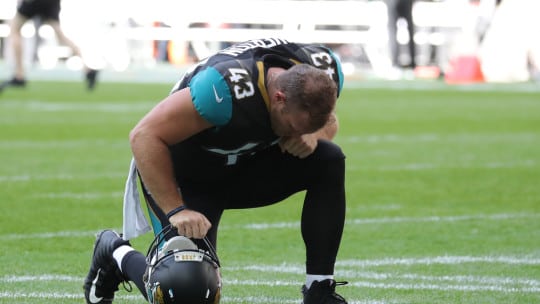 Veteran PR professional Arthur Solomon has contributed to this space often with a series urging his fellow communicators to follow political news and political talk shows as a method of obtaining a relatively low-cost, continuing education in PR and communications.
We agree. This week, though, "My cup runneth over," as there are myriad teachable moments beyond the political arena. A few examples:
NFL Kneeling: Earlier this week something unprecedented occurred, as members of the NFL Players Association were invited to a meeting of the NFL's team owners. The topic was social justice and how the league will address it. The NFL's owners did not change their position; they still prefer players to stand during the anthem, but they will not force them to do so. On the other hand, the meeting itself was somewhat of a love fest, with owners and NFL Commissioner Roger Goodell acknowledging the players' right to kneel and protest in a respectful way.
The meeting is a result of the furor over currently unemployed NFL player Colin Kaepernick kneeling last season during the national anthem, partly to bring awareness to racial injustice, particularly regarding the criminal justice system. This season, players and some owners have linked arms during the National Anthem.
Another unprecedented event: Goodell and a player, Doug Baldwin of the Seattle Seahawks, teamed up on an issue of social justice. The two co-wrote a letter this week to congressional leaders offering support to the Sentencing Reform and Corrections Act of 2017, which, if approved, would reduce minimum sentences for nonviolent drug offenders.
The PR Lessons: Communicators know their initial work begins by delineating a goal or goals for their PR efforts. Kaepernick's initial goal was to raise awareness. He's accomplished that and more, considering how he's moved the NFL to consider social questions.
Of course, the goal is difficult to find since the kneeling issue, a tactic, gained national prominence. Some of the obfuscation of the goal is due in part to President Trump's denunciation of the league and those of its players who kneeled. Earlier this week, reacting to the owners' meeting, the president whacked the league again, this time for failing to force players to stand during the anthem. At times the kneeling and the displays of solidarity were in protest against the president's claim that the players lacked the right to make their views known and should be fired.
Getting back to the initial goal, though, the PR question is where the NFL and Kaepernick take their social justice campaign now. New goals are needed.
The Weinstein Affair: Certainly this sordid situation contains a bevy of PR lessons, from the Weinstein Company's initial, unprepared response to the October 5 reports in the New York Times and the New Yorker to the board's incredible claim that it knew nothing about Weinstein's perverse proclivities. [A subsequent report in the New York Times indicates Weinstein had a contract with a clause excusing his sexual escapades.] Meanwhile, more actors are coming forward to describe Hollywood sexual abuse from Weinstein and others.
The PR Lessons: Earlier in the week our subscription weekly, PR News, asked Deb Gabor, CEO of Sol Marketing, how communicators should handle such situations. Her response is a veritable checklist of PR lessons: "This is an example in which the classic practices for crisis management and communication still hold true. First, above all, acknowledge the humans who were affected by the organization's wrongdoings. Don't make excuses or try to cover up something that someone at the company did wrong. Apologize. Help victims, all of them. Go out with a statement quickly before the story takes on a life of its own. Take responsibility. Accept accountability. Give the world a plan for how you plan to prevent a similar disaster from occurring in the future. Communicate with authenticity, clarity and openness with everyone in your ecosystem. Convey a vision for what the world looks like when you've solved this problem. Be truthful."
Russian Ads on Facebook: Initially Mark Zuckerberg termed reports that Russians had used Facebook ads to influence the 2016 presidential election "pretty crazy." Yesterday Facebook COO Sheryl Sandberg said ads linked to Russia's alleged interference in the election should "absolutely" be released to the public. Earlier, Facebook sent the ads to congressional investigators.
The PR Lessons: The lesson from Zuckerberg's initial remarks need little explanation: In most cases, CEOs of prominent brands need to avoid speaking about serious issues from a knee-jerk position.
Second lesson, it makes for much better PR to have details to back up a bold proposal. Trying to be transparent, Sandberg said Facebook should release the ads publicly, but failed to say if and when it would do so.
In a similar fit of transparency-itis, Nielsen, the iconic ratings company, said Wednesday it has a way to measure how many eyeballs Netflix is attracting with its original programming. Unfortunately, it refused to offer a detailed explanation of its measurement technique. Then again, a lack of transparency has been the norm here. Netflix says the number of people watching its shows matters little, since it sells no advertising. It says Nielsen's numbers about Netflix viewership are "not even close."
Follow Seth: @skarenstein