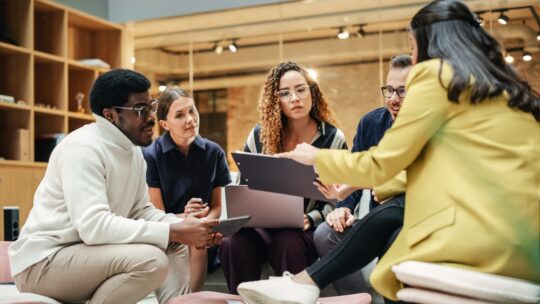 Even with a shortened work week for many, due to the President's Day holiday, the news cycle did not slow down. PRNEWS took a look at some organizations learning from their past mistakes, and some practitioners currently dealing with personal crises.
Communicator announces win for work during Uvalde shootings
What happened: Receiving recognition for a PR campaign is generally a good thing. Awards exist to highlight hard work and excellence in practice—especially for tough topics. 
However, it may have been too soon, if at all, for the director of communications and marketing for Uvalde Consolidated Independent School District to publicly celebrate an award received from ​​the Texas School Public Relations Association.
On Feb. 21 Anne Marie Espinoza, tweeted photos of her reception of the Most Valuable Member award at the group's annual conference. Espinoza served as the prime spokesperson during the Robb Elementary School shooting and aftermath in Uvalde. 
I am honored and humbled to receive the TSPRA 2023 Most Valuable Member Award at the Annual Conference. I am overwhelmed with gratitude and appreciation. Thank you ❤️ #TSPRA23 #MostValuableMember pic.twitter.com/1yiCX1lx8t

— Anne Marie Espinoza (@Annneemarie) February 21, 2023
Espinoza received many replies from victims' angry family members, including one who called the announcement "embarrassing." Investigations following the tragedy found critical errors made by the school district and affiliated law enforcement. 
Communication lessons: People make mistakes. But when that mistake becomes tied to a national tragedy, the public is less likely to show sympathy. 
Hinda Mitchell, president, Inspire PR Group, says, "PR professionals—especially" should know better. 
"[The announcement] took what was one of the worst mass shooting tragedies in recent times to a 'just doing my job' moment," Mitchell says. "That diminished both the emotional impact of this deeply painful time and opened wounds that had not yet healed." 
Communicators often serve on the first line of defense in times of crisis, making an ability to read the room and consider the optics an essential part of their skill set. Mitchell says showcasing the award was "hurtful, inappropriate and tone-deaf" and showed a lack of respect for the community. 
"In this case, the optics were clear—and ignored," she says. "Making something as tragic—and as controversial—as the Uvalde shootings about her was a mistake. This is not to say whether she did or did not deserve the recognition from her peers. Even so, we know now in hindsight that the communications response (and overall management of the crisis) was poorly handled and created both confusion and additional grief for already hurting families."
Companies can no longer enforce silence for severance pay
What happened: It's only natural to experience resentment when laid off by an employer. 
However, up until this week, employers could offer employees severance agreements in exchange for non-disclosure when it came to their employment experience. On Feb. 21 the National Labor Relations Board put all that to rest, saying companies could no longer offer these agreements that prevented employees from making any disparaging remarks about their former employer. 
Communication lessons: Even with continuing waves of layoffs, the pro-worker trend continues at a federal level. This may force some companies, particularly those with shaky reputations, to reconsider their current employee culture and exit processes. 
Lisa Vasquez-Fedrizzi, SVP, people + culture, Lippe Taylor, says this will only increase the importance of internal and human resources communications. 
"What we [can take from this ruling is] the importance of having a solid off-boarding process that takes into consideration the treatment of employees during the layoff," Vasquez-Fedrizzi says. "When this is handled with care and respect, an employee will value that more, and you will see less disparagement."
Vasquez-Fedrizzi believes that it's not just about how the layoff communication is delivered, but how the company treated the employee during their time there overall. 
"Employee engagement and experience are important, and that will carry over into any platform—we see it time and time again, even more now on TikTok," she says. "[And] while we can't always control a layoff, employees who have felt they had a great experience and were engaged will have a gracious parting. I do think with this new ruling, it will have companies take a better look at their internal communications and revisit…their values and employee value propositions."
Oscars readies crisis team
What happened: The Oscars have learned its lesson—and the value of having a PR team in place. 
After an unforgettable 2022 Oscars' controversy featuring the now-infamous Will Smith slap of Chris Rock while cameras were rolling, the Oscars refuse to lose control of this year's show. 
In a Time magazine interview, Academy of Motion Picture Arts and Sciences chief Bill Kramer revealed the event is staffed up with a "whole crisis team." He says the team is a first for the Oscars and that it is running through many scenarios. 
"These crisis plans allow us to say, 'This is the group that we have to gather very quickly. This is how we all come together. This is the spokesperson. This will be the statement.'"
Communication lessons: It's still hard to believe that a 95-year-old event like the Academy Awards operated without a crisis team for so long. Some of the world's most famous people attend this event, and a ton of money is involved in everything from sponsorships to the millions of dollars of jewelry worn by attendees. Small businesses and even libraries have crisis plans, so it's encouraging that other organizations are recognizing the importance of communications and preparing for what is possible. 
Eric Yaverbaum, CEO of Ericho Communications, says, "no matter if your brand is established or on the rise, being prepared ahead of a crisis is key," especially when time is of the essence. 
"All brands must be well-versed in what they're going to say if a crisis were to arise, before it happens," he says. "Staying silent simply isn't an option, and one of the biggest mistakes the Oscars made during last year's crisis was not speaking up soon enough." 
While one cannot prepare for every possible crisis—last year's was certainly out of left field—at least having basic plans for various scenarios such as violence or foul language or unexpected stage guests can help usher along any problem that may strike. 
"Brands should always have a well thought out crisis plan in place well before problems strike," Yaverbaum says. "This means bearing in mind anything that could go wrong. That way if something were to go awry, there's no question about what the next step is and no delay in response time." 
Have a great week everyone, and get ready to welcome March—and baseball season!
Nicole Schuman is senior editor for PRNEWS. Follow her: @buffalogal