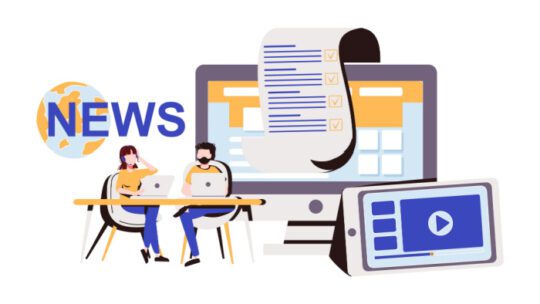 [Editor's Note: We hosted the PRNEWS Virtual Media Relations Summit last month. Its theme was "Rebuilding Brand Reputation and Combating Disinformation."
One session, The State of Media in 2022, featured a discussion of how media relations and PR are changing as newsrooms and attention spans shrink and mis- and disinformation increase.
Some takeaways:
consider holding background briefings that help reporters handling multiple beats, but...
authenticity is key, don't disguise a pitch as a backgrounder, it could hurt your chances with subsequent pitches
consider pitching FAQ and explainer-type stories that offer concise, useful information for busy readers
note the rise of local media and, non-profit newsrooms and think about pitching them if applicable
avoid obsessing over talking points, especially those that don't address readers' needs
The panel included a communicator, a reporter and an academic who formerly was a senior government communicator: Glen Nowak, associate dean for research and graduate studies at the Grady College of Journalism and Mass Communication, University of Georgia; Yolanda Brignoni, VP, communications at Axios; and Jeremy Bauer-Wolf, senior reporter at Higher Ed Dive. PRNEWS and Crisis Insider editor Seth Arenstein moderated.
Below is an abridged version of the session.]
PRNEWS: From a reporter's point of view, Jeremy, what's the impact of job cuts and reporters taking on additional beats? What can PR pros do to counteract those additions?
Jeremy Bauer-Wolf: Before we hopped on [this panel], we were discussing cuts at Gannett. And I said the local press would be feeling cuts most deeply….
When I was working in the local press and we [taking staff reductions], I had to take on the entirety of the education beat…
I appreciated when PR folks reached out to me on a regular basis, just for check-ins. It reminded me of parts of the beat that I might have been neglecting. And even if they weren't pitching me a story that I was going to use, it [kept them] top of mind.
PRNEWS: Glen, you're concerned that media cuts means there are fewer well-informed reporters, particularly in health, medicine and economics. So, does the PR pro's job now include more education about topics?
Glen Nowak: Absolutely. As you have fewer and fewer reporters, and particularly fewer with depth of knowledge, whether it's health, economics, science issues, etc. It really helps if you can provide them with resources so they can quickly get up to speed.…
PRNEWS: You did something to fill the gap.
Nowak: During COVID, there were a number of us who are ex-federal government employees, FDA and NIH, who created a group that provided on-the-record background briefings for journalists every two weeks. Reporters were having a hard time accessing federal agencies and experts in vaccines and vaccine safety….
Our expectation was not that stories would emanate from [the briefings]. But, when [reporters] wrote stories, they would be better prepared, both in terms of content and also know where to turn for information.
PRNEWS: Jeremy, a company, as opposed to a government agency, calls and says, 'We'd like to brief you about our program or X development that we're doing. You don't have to write a story, but we want you to become more educated about what we do.' How do you treat that?
Bauer-Wolf: I welcome it....They can be when I'm speaking to a college administrator, somebody who's talking to me about policy and wants me to [understand] the intricacies of that.
But what companies do, usually, is just reiterate what they've put in an email [pitch]. And they just want your extra time.
So, I will say, 'Absolutely, I welcome [a conversation]. But, please don't waste my time [discussing what you've already pitched me in an email]….'
PRNEWS: Yolanda, you're in the private sector. If your leadership wants to hold background briefings like the ones Glen mentioned, how would you advise them? 
Yolanda Brignoni: There is a very clear role for on-background [briefings]…but make sure that you are being very transparent.
If it's a pitch, be upfront that it is a pitch …[Otherwise] when I really have something that is big … [the reporter] might not take my call or make time for me, because I was not the best steward of their time and their resources in the past.
PRNEWS: Jeremy, Glen mentioned some government agencies mistakenly, in his view, believe getting their story out should be done on their site, or via their social media platforms, as opposed to calling reporters like you and pitching. 
So, are you getting pitched enough from government agencies and nonprofits, as opposed to other sorts of entities?
Bauer-Wolf: Colleges, typically, are reaching out to me proactively, but it's for small items. I would appreciate if they took that same amount of time for when there is something on the horizon...to be proactive and reach out to me…for one of those off-the-record background chats that we were talking about.
That's a lot more helpful than just pushing out something on Twitter.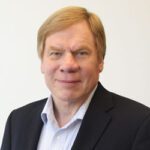 Nowak: I think one of the things PR people need to know…[is that] to pitch stories you really have to understand what a story is. A story is not a testimonial…many people say they want a story about something. What they really want is a flattering testimonial….
So...start by asking what's the headline you're striving for? And then you think about why would it be of interest to a broader audience.
Bauer-Wolf: I agree. Put yourself in the journalist's shoes…if you're pitching me something that happens every year, happens every few months, it's simply not a headline most of the time….
PRNEWS: Yolanda, one of the things that we spoke about was the rise of local media institutions and nonprofits. Axios is now publishing newsletters aimed at 25 cities. Tell us Axios' thinking.
Brignoni: …Overall, there's a lack of trust in the media. But people trust their local news, because [they]…feel more connected to [local reporters]…We would not have gotten through COVID without local news, without knowing where you can get your shot or whether your kid can go to school. Local news was the savior for all of that.
PRNEWS: Glen, as we said, you're concerned about the lack of well-informed reporters in certain areas. Are you happy about local sites and  nonprofit news sites? Local reporters covering local beats? Will these sites help? If so, how do we get more PR pros to pitch them?
Nowak: I think it'll help to some extent….
At the University of Georgia, we watch the media habits of people who are 30 and under. They're mostly using social media as a way to access news and information. And that's a challenge we haven't yet figured out how to solve. Local news, particularly television, is still watched by a mostly older audience.
So, how do we find out what sources younger people, 35 and under, are using for their news and information?....We have to think about how we reach these younger adult audiences with news and information and make sure that they're well informed.
Bauer-Wolf: The reason I admire The Baltimore Banner is that I've seen them be much more nimble and adapt to some of these platforms. They poached a number of really historic reporters from The Baltimore Sun.
So, they have that in-depth knowledge of Baltimore, but they're marrying it with posting on Instagram, experimenting with new story types, even going into the TikTok realm. It's really a marriage of that deep, local understanding with some of these fresh approaches.
PRNEWS: Let's talk about bias in media. Let's also bring in social media and national news broadcasts. A lot of people say the only place to get real news on television is watching the national broadcasts…but [those broadcasts] are stuffing a lot into 19-minutes.
Brignoni: …It really is taking the news and putting it into very consumable chunks…when I was in school, what I learned was, how can we take this information and boil it down so people can really consume it? But it wasn't really audience-first….We have to think about whom we're trying to serve and make sure that we are going to those outlets....
Nowak: Audience-first should be the perspective that is always taken, whether you're worried about media bias, or the audience is. For [pitching] a particular media outlet, you should start with, who is the audience? And why would it be interested in what we're pitching? How would it affect or change [viewers'] lives?
The other part is moving away from your talking points to providing information that [consumers] actually are interested in and want.
Sometimes we get so focused on our talking points and trying to get them appearing in media outlets that we forget that we'd be much more successful if our messages were authentic, genuine and addressed the real concerns and questions of the people that we're going to be reaching.
PRNEWS: Jeremy, you mentioned that because of misinformation and disinformation and attention spans, we'll see more short, explainer-type stories, fact versus fiction, lists even. Do you think that PR people should pitch those types of stories?
Bauer-Wolf: Absolutely. I think a great example of this is the recent student loan forgiveness conversation. Everybody was interested in it. But student loan and financial aid are very complicated topics. So, one of the articles that was a top hit for us was a play-by-play, almost an FAQ, about who qualifies. Where is this money coming from? How are they justifying X, Y, and Z?
And that serves a dual purpose; the audience wants something easily digestible, but it also serves to combat disinformation.
Seth Arenstein is editor of PRNEWS and Crisis Insider. Follow him: @skarenstein