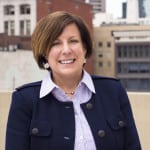 It might surprise you, but few PR pros and government officials are inspired at the prospect of working on a sewer, highway, water or parking garage project. A few of us really dig it, though (sorry).
Major infrastructure projects can have a significant influence on a city's economy and its residents, and their management is a large responsibility. Given the state of our country's infrastructure and what President Donald Trump promised during the presidential campaign, it seems there will be no shortage of these projects in the next few decades.
The Issue
Renew Evansville, a long-term sewer improvement program and the Indiana city's largest capital improvement project ever, is a $729 million plan that will be implemented over 24 and half years. Every aspect of the project, especially the need to increase rates to generate capital, touches all of the Evansville Water and Sewer Utility's (EWSU) 60,000 customers.
With apologies to Ed Norton of "The Honeymooners," sewers are about as unsexy a topic as you can find. And they're underground. As the old adage goes: out of sight, out of mind. None of this makes the communicator's job easier.
Faced with general public disinterest in Renew Evansville, EWSU began working with Borshoff in 2012 as the city was developing its proposed solution to the problem of combined sewer overflows.
The Plan
The public involvement plan for Renew Evansville was robust, and overseen by state and federal agencies. The communications strategy included a website, renewevansville.com, media relations, videos and printed collateral, social media, briefings with elected officials, a Citizens Advisory Committee (CAC), presentations to neighborhood associations and public meetings.
Given the large amount of jargon associated with such a project, messaging had to be clear. It was a goal to simplify explanations of terms such as combined sewer overflows, consent decree and sewer interceptor in our outreach tools.
Before launching project communications, preparations were made to respond to the toughest questions, ensuring anyone in a public-facing role had the messaging and was prepared to address a variety of issues.
In both the public and private sector a project greatly reduces its odds of survival without buy-in from stakeholders, internal and external. In this case it meant getting initial buy-in from community leaders. That's why we assembled the CAC. It was our sounding board months before we distributed materials to customers and the media. At their best, CACs can be advocates for a project. Even at their worst, CACs can help your team understand negative feedback and sometimes provide insight to address it.
The Reveal
We knew the first step for communicating the details of Renew Evansville required educating customers and elected officials about their sewer system. And in Evansville the most effective way to do that is via the news media.
The first round of meetings with journalists resulted in 19 media placements. By clearly identifying the issue, making the case for improvements and reinforcing that this was a state and federal mandate, we helped media understand the importance of the issue. The media helped our cause as it educated customers about the program.
The media also helped raise awareness for our website and Twitter account: @RenewEvansville. On the website and Twitter page we shared engaging graphics, videos about the sewer system, detailed service-area maps and frequently asked questions.
Informative, Engaging Public Meetings
Presenting details of Renew Evansville at public meetings is a federal requirement, and we wanted to provide as many options for residents as possible. To encourage attendance, we held meetings in each of Evansville's six wards, alternating between 9 a.m. and 6 p.m. start times.
Media relations helped us promote public meetings. In addition, we used renewevansville.com, Facebook, Twitter and bill inserts—all effective, inexpensive tools.
Before the meetings, all members of the team—from engineers to planners to executives—were given clear, written outlines covering the run of show, room layout, where to direct reporters and how residents could get questions answered after the meeting was over.
During and after public meetings, a premium was placed on visuals. While it's easy to find more pleasant subjects than sewer issues to create graphics for, top-quality photos, presentations, etc. were priorities. EWSU, its engineers and Borshoff collaborated on graphics for the meetings, website, handouts, social media and for display in public spaces. These included maps of EWSU's service area and combined sewer overflow locations, diagrams of how a combined sewer overflow occurs, and renderings of possible solutions.
The strongest presenters, who speak well off the cuff, were deployed to represent the project. Visual presentation elements provided additional context. We've found that equipping speakers with strong talking points and excellent visuals boosted their confidence. In turn, residents had a better experience listening to the presentations.
One of the strongest tools in our arsenal was video, especially when it came to explaining what a combined sewer overflow is and its causes. Videos were short, simple and eye-catching. Motion graphic and illustrated formats were used. Often videos were run on a loop at public meetings, posted on our website and linked to our social channels, including YouTube.
The Results
While we could not expect anyone to be happy that sewer rates were rising, customers have been supportive of Renew Evansville. Approximately 60 residents attended the August 2016 public meeting, for example. Thanks to steady communication with customers, they were well informed. This allowed the meeting to focus on important details. We attribute this boost in momentum to several factors, including the success of a virtual town hall (detailed in sidebar).
The @RenewEvansville Twitter account has continued to gain followers and proven itself to be an effective tool when it comes to communicating with customers. For example, during the August public meeting, attendees tweeted photos of the various visual materials we developed, encouraging their friends to learn more about the project.
Lessons Learned
While this is a two-decades-long effort, at least a few lessons seem clear. In short, many of the tactics and how-to's deployed for more glamorous PR efforts can and should be used to educate stakeholders and gain support for less-sexy public works projects. The need to create compelling narratives and top-quality visuals and graphics to cut through the clutter and gain social and traditional media coverage is alive and well, even when the topic of discussion is buried under ground.
---
An Alternative Public Meeting
By Allen Mounts, director, Evansville Water and Sewer Utility 
One of Renew Evansville's most effective public meetings wasn't a meeting at all.
We'd held six public meetings, yet local officials wanted another before utility rate increases took effect. Exhausted by the thought of another meeting with few attendees, we came up with an alternative: a virtual meeting on public TV.
The show was broadcast live. People emailed and tweeted questions before and during; they also phoned with questions. Two subject-matter experts and I fielded questions and used visuals to accompany our answers.
We received 12 emails, six tweets or Facebook posts and 16 call-in questions, enough to convince us in the moment to expand our 30-minute program to one hour. The station estimated that 18,000 viewers watched the public meeting, and nearly 100 downloaded it later when the video was made available at our website.
While many may not expect us to deliver cutting-edge public involvement programs, we are committed to efforts —like the virtual public meeting—that enable us to have an open dialogue with customers.
NOTE: A version of this content appeared in PRNEWS, Jan. 2017.  For subscription info, please visit: http://www.prnewsonline.com/about/info