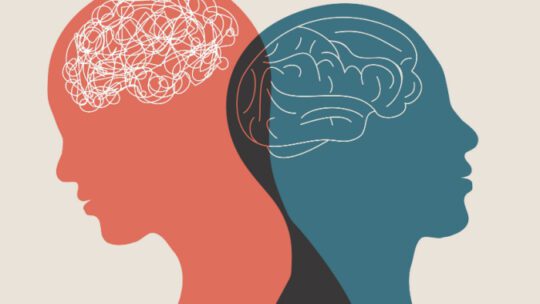 Amid the news of first-term Pennsylvania Senator John Fetterman checking himself into the hospital for treatment of clinical depression, mental health is once again at the forefront of discussions. Among the chatter in the past few weeks has been an outpouring of support from both politicians and Americans alike.
But despite the strong support, there remains controversy and miscommunication about what "mental health" truly means—all made murkier in the world of politics by uncertainty with recent claims of there being "no contingency plan" pending the Senator's recovery.
While mental health is getting more attention than ever before—from a wide variety of interactive wellness apps, to celebrity backing, to workplace wellness initiatives from top corporations—there is a stigma that still exists. This runs parallel with an overall uncomfortableness, or fear, for many to share their own struggles.
Communications' Role in Mental Health
As communicators, we're cautious by nature to rally behind politics and controversial topics. Just like mental health can't be placed into a one-size-fits-all bucket, each person, and each situation, is unique. The topic of mental health transcends politics…and how it should be addressed needs to be normalized.
At the same time, sharing mental health struggles can be daunting for PR professionals at all levels—let alone for those in a leadership position. But it's time for more people to get vulnerable. While being an advocate and an ally is something that is, and always will be, greatly needed, there is something very inspiring about a leader who is willing to open up and share something that resonates with the broader team.
Here are four tips to help PR professionals lead by example when it comes to promoting mental health and wellness.
Normalize that Mental Health IS Health
Have you ever been personally impacted by anxiety or depression? Have you lost (or almost lost) a loved one to suicide? Do you know anyone who has? Is one of your loved ones struggling with a mental health issue? Chances are, you answered yes to at least one of these questions. That's because mental health is relevant to everyone.
While research has shown that one in four adults will report a mental health condition at some point in his or her life, additional research by the Public Relations and Communications Association (PRCA), Chartered Institute of Public Relations (CIPR) and Opinium shows that PR professionals are even more greatly impacted.
An astronomical 90% of those in PR said they experienced mental health issues to some extent in 2021. Beyond this:
67% of PR pros said an overwhelming workload was a key source of their stress.
61% said they felt guilty for taking time off of work due to mental health.
40% of those experiencing mental health issues did not tell anyone at work about it.
25% who did speak up did not find their workplace to be understanding and supportive.
Mental health issues are experienced from the top down, with CEOs and top leaders in all fields impacted. One study revealed that 49% of CEOs struggle with mental health—reporting that they are overworked, fatigued and suffering from continual stress.
Talk the Talk
As part of the normalization process, PR professionals and communicators should "talk the talk" when it comes to promoting a safe environment for mental health and fitness. Whether or not you personally struggle from a mental health issue, it's important to make sure that all team members understand that you—and your company—stand behind the mental health and wellbeing of the entire workforce.
Nine out of 10 PR professionals have experienced mental health issues in the past year. Mental health is not only a topic that should be discussed openly, but also one that should be treated as a priority. As the saying "it's okay to not be okay" becomes more commonplace, PR professionals will start to become more comfortable acknowledging their own needs and addressing concerns before they become a larger issue.
Many people are lucky to have access to an "inner circle" of family members and friends with whom they can discuss their mental health issues—but some still struggle or don't feel comfortable opening up about certain issues. While a manager or colleague may never make that "inner circle," by showing support, he or she can go a long way in gaining trust and ultimately improving the health and wellbeing of the overall team.
Walk the Walk
PR professionals and companies can promote mental health and wellness in a number of ways—starting with encouraging employees to take time off if they need it.
Companies can also provide access to a positive, safe and private space so that team members feel they can get the help they need without feeling discriminated against.
Red Havas works hard to ensure a "life-work balance" among team members. We offer a wide range of initiatives, including flexible hours and time off—including a "REDjuvination hour" that employees can take and bill to a job code weekly; bonus summer and PTO days; paid sabbaticals for anniversary milestones; and access to digital resources, such as the Headspace app for all employees.
Get Vulnerable
As PR professionals, our primary role is communicating…yet why are 40% of those struggling with mental health not talking about it in the workplace? Messages from the top can go a long way in reinforcing that it is okay to take a step back and prioritize mental health.
That said, leading by example can be intimidating for many top executives. The message shift that needs to happen is that vulnerability should not be seen as a sign of weakness, but rather as a sign of strength. No single person is perfect and getting vulnerable can be a way to improve connections and confidence among team members.
Supporting a long list of celebrities who are talking more about their mental health struggles—from Jewel to Maria Carey—more CEOs are also starting to step up and share their stories.
When it comes to promoting mental health and wellbeing in the PR profession, companies that take just a few small steps can make a huge difference in boosting health, productivity and even company loyalty.
Melissa Rieger is Senior Vice President, Health & Wellness, Red Havas.