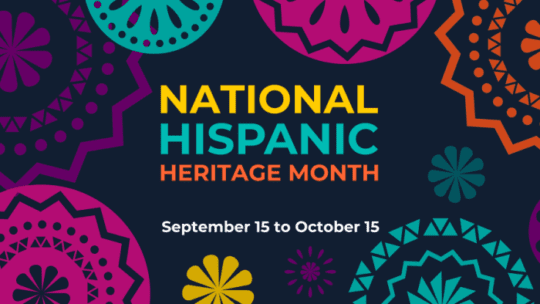 It's a given that we like to see people who look like us in PR and media. For instance, research from Nielsen shows 60% of Hispanics/Latinos said they are more likely to watch programming featuring their identity group.
Yet with Latinos/Hispanics composing almost 20% of the U.S. population, their representation in English-speaking broadcast TV is just 6%.
Things are similar in PR. Hispanics/Latinos represent 7.2% of PR and fundraising managers and 12% of PR specialists, according to the latest data from the U.S. Bureau of Labor Statistics (2021).
They were an "estimated 12 percent of workers in the media industry, which includes film, television, publishing and news," the U.S. Government Accountability Office reported in 2019.
Compared to previous years, these data show a very slow increase in diverse representation within these industries. As Hispanic Heritage Month 2022 begins Sept. 15, we should hear a renewed call for a reevaluation of how Latino/Hispanic talent is recruited and retained in PR, communication and media.
Bringing more Hispanic talent into these industries will help PR and media shape and share authentic narratives. These stories can raise awareness and dramatically benefit the elevation of Hispanic representation in media and entertainment.
Fortunately, history provides inspiration in this regard.
A Media Pioneer 
In 1969, Esther Renteria became the first Latina journalist featured in a nightly newscast with the premiere of "Ahora!" on KCET-TV in Los Angeles. Noticing that there were no other Latinos in broadcast media sparked Renteria's passion and purpose. She vowed to change this situation as soon as possible.
Born in East Los Angeles, Renteria studied broadcast journalism at California State University, Los Angeles. She began her career in newspapers, starting as a reporter for the "Alhambra Post-Advocate," in 1959.  Later, she was an editor and reporter for the "East Los Angeles Tribune and Gazette." In the 1970's, Renteria was an associate producer on "The Siesta Is Over," a KCBS-TV series that covered stories for and about Latinos.
Her role as an advocate became much larger when she helped co-found the National Hispanic Media Coalition, in 1986. While there she sent petitions to the FCC urging that it revoke broadcast licenses of stations that regulations determined had an insufficient number of Latino staff.
The Coalition has multiple chapters across the country today.
In addition, Renteria helped start a handful of other advocacy groups and initiatives, including the Hispanic Public Relations Association, in 1984. In 1999, she started her nonprofit, Hispanic Americans for Fairness in Media, which awarded scholarships to Latino students in Los Angeles. The organization also fought against Latino stereotyping in the media and lobbied for more representation on TV and in movies.
The Importance of Visibility
It's undeniable that Esther Renteria was a pioneer of Hispanic representation in media and communication. She saw her efforts pay off over the years as the number of Latinos in broadcast media increased.
Renteria worked tirelessly for her nonprofit up until the day before she passed away from cancer, in early 2007.
A quote from her obituary in the "Los Angeles Times" offers a glimpse into why she fought to get more Latinos hired in front of and behind the camera. As she told an Associated Press reporter in 1993, "The importance of having visibility is this: My children need the self-esteem of seeing themselves on TV. Your children need to see them to know how to interact with them, to know we're all different, but we're all the same."
Communication Initiatives Promoting Visibility Today
The Hispanic Public Relations Association continues to grow and promote professional advancement for Latinos in PR. The organization has come far since its founding, in 1984, when Latino PR practitioners were on the rise in the L.A. area. Today the Association has several professional chapters across the nation. In recent years, it successfully launched student chapters. The first was at the University of Florida, in 2018.
Another important effort, the Latino Communications Initiative, launched in 2013. Located at the California State University, Fullerton, it was upgraded 4 years later and renamed the Latino Communications Institute (LCI). Its mission includes connecting Latino students and bilingual media companies. Moreover, it conducts research about and for the Hispanic market.
As we celebrate Hispanic Heritage Month, September 15th to October 15th, it is important to reflect on the history of Hispanic representation in PR and media. Recalling Esther Renteria's pioneering work helps inspire Latino communities as well as other groups that make up our country today.
Editor's Note: Join the Museum of Public Relations, September 15, 6-8pm ET, for the 6th Annual Celebrating Latino PR History event, "How Communicators Can Shape Authentic Narratives of Latino Communities." This virtual event is free with registration.
Jenny Frankel is associate director, Museum of Public Relations