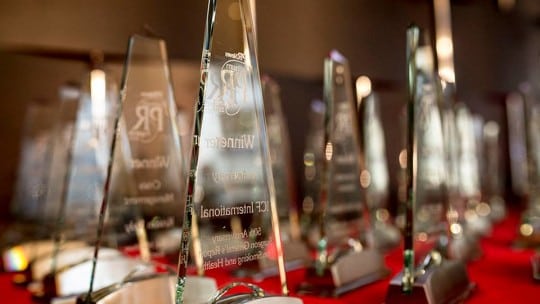 Each December at its Winter Awards luncheon in Washington, D.C., PR News inducts into its Hall of Fame PR professionals who have played longtime leadership roles, serving as sources of inspiration within and beyond the workplace and helping to redefine and expand the roles communicators play. They've poured much talent and many years into the PR discipline, teaching by example.
The 2016 Hall of Fame inductees will be honored on Dec. 6 at the National Press Club, where PR News will also celebrate its PR People Award winners and honorable mentions, Rising PR Stars 30 & Under, Diversity & Inclusion Award winners and the 2016 Top Places to Work in PR.
PR News' 2016 Hall of Fame Inductees
Anne Cowan, SVP, Communications and Marketing, CTAM
The cable TV industry has gone through many changes and faced many challenges over the past 20 years. First came the satellite distributors, and then the telecom companies. Now cable must deal with new generations of cord-cutters and cord-nevers who would sooner install a landline phone than subscribe to cable. Through it all, Anne Cowan has led the messaging and media relations for cable's marketing arm, CTAM. She's been instrumental in CTAM's push to get the word out about cable's on-demand offerings, particularly movies. She's also been a behind-the-scenes herder of cats, helping to make cable programming online more user friendly. Ask any reporter who covers the TV business what it's like to work with Cowan, and that reporter will probably say they don't come nicer or more helpful. She helps journalists do their jobs, plain and simple. She knows the executives reporters need to reach, and she couldn't be more prompt in her replies. And she loves the cable business, which is helpful when you work in an industry that's an easy target for consumers. CTAM now runs cable's portion of the Television Critics Tour, where Cowan is a friend, supporter and advocate to (and for) TV writers and TV critics nationwide.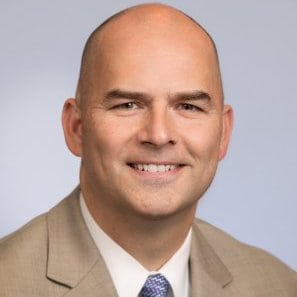 Raymond Kerins, SVP, Head of Communications, Government Relations & Policy, Bayer
There's no greater responsibility on a communications professional's shoulders than the protection and enhancement of a brand's reputation, and you'd be hard-pressed to find a communications pro who can shoulder that burden better than Ray Kerins. For nearly a decade he managed GCI Group's Crisis and Litigation practice on behalf of clients like Visa International, British Airways, Bridgestone-Firestone and Norwegian Cruise Lines. He then moved on to the pharmaceutical industry—by its very nature a potential nest of crises—first serving as VP, policy, external affairs & worldwide communications for Pfizer, and now with Bayer. With Kerins at the helm, Bayer has become a leader in using social media for building goodwill. In this day and age, that may be the best crisis plan of all. In fact, earlier this year, Bayer was a winner at PR News' Social Media Awards luncheon, in the Twitter - Community Engagement category. "Community engagement is an integral part of Bayer's overall communications strategy, Engage and Educate, and no one better exemplifies this strategy than our social media team," he said modestly after Bayer won the award. And as a board member for the U.S. Chamber of Commerce, Kerins is a business leader well beyond his own organization.

Robert Mathias, President, Ogilvy Washington
Rob Mathias has been with Ogilvy for more than two decades, and in his various roles he has led all aspects of account management, from primary research to strategy development, messaging and tactical implementation. As he prepares to take leave of Ogilvy at the end of this year, much like another president we know who resides in the nation's capital, it's time to celebrate his achievements on behalf of his organization in the face of a challenging economic climate. First in San Francisco, then nationally and recently in Washington, D.C., Mathias has navigated the cross-currents in the intersection of public relations and public affairs, particularly for brands working in a regulated environment. If PR pros hear the term "spin doctor" less than they used to, they owe a debt of gratitude to Mathias, who told Capitol Communicator upon being inducted into the PRSA-NCC Hall of Fame, "I have worked for more than 20 years to excise [spin doctor] from our vocabulary at Ogilvy. It implies shenanigans, sleight of hand and that we're creating something that's not true. Our job, regardless which part of the business we're working in, is to tell the truth." Prior to joining Ogilvy, Mathias served in President George H.W. Bush's administration as the executive assistant to U.S. Energy Secretary James D. Watkins.
Debra Silimeo, EVP, Hager Sharp
Defining Debra Silimeo as a PR professional is like defining Orson Welles as a radio entertainer. Sure, for nearly 30 years she's been a professional communicator, the last 16 years at Hager Sharp in Washington, D.C., where she's put her earlier experience as a journalist to work designing and managing national communications efforts and leading the growth of the scrappy agency. She's also been up to her elbows in public policy communications, having worked with both the U.S. Commerce Department and the U.S. Small Business Administration, where she led a rebranding of the agency. She's also worked on the National Press Club speakers' committee, serves on the board of directors of the D.C. Chamber of Commerce, is an active member of Leadership Greater Washington and is also a member of the Women's Advisory Board of the Girl Scout Council of the Nation's Capital. We're not alone in celebrating a long and varied career—Silimeo was named Washington PR Woman of the Year in 2010 and was inducted into PRSA-NCC chapter's Hall of Fame in 2015.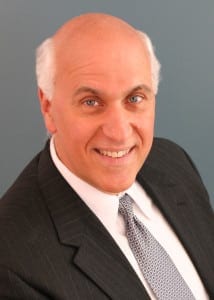 Rob Stoddard, SVP, Communications & Public Affairs, NCTA
Like Anne Cowan, Rob Stoddard has been a true believer in the value proposition of cable TV and one of the most prominent message bearers of that value proposition over the long haul. Stoddard has led communications for the cable industry's trade association NCTA (formerly the National Cable & Telecommunications Association, now the Internet & Television Association) for 15 years, contending with regulators in Washington, D.C., making the case for the technological, cultural and economic importance of the cable business with elected officials, journalists and consumers. Stoddard wasn't one of the pioneers running cable from pole to pole—it only seems that way given that he began in the business as vice president of communications for the early trade association CATA (Cable Telecommunications Association) after a career in journalism. Stoddard is also the industry's point man for charitable events and diversity. The amount of goodwill Stoddard has gathered for the industry is incalculable. On the social side, it's really not a cable industry event unless Stoddard is there, schmoozing with journalists and communicators alike. Moreover, in terms of social media, if the event hasn't been the subject of one of Stoddard's tweets, it probably didn't happen. And like Anne Cowan, Stoddard is known for being extremely helpful and friendly to media. In fact, when CableFAX Magazine awarded its initial nicest guy and nicest gal in cable many years ago, its winners were Stoddard and Cowan. It's fitting that they are being honored here together today.
Follow Steve Goldstein: @SGoldsteinAI