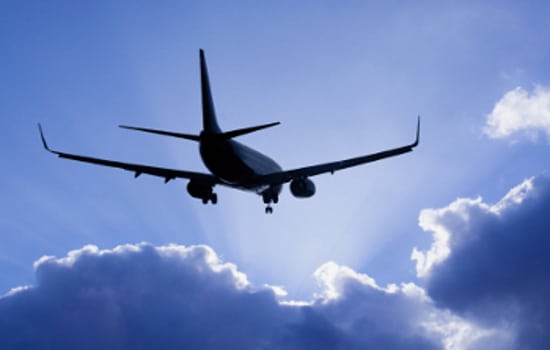 It's great for companies and organizations to have purpose. Purpose provides direction in all kinds of situations, from crisis communication to marketing and product development. Not everything associated with a brand or an organization needs a solemn purpose, though. Since the upcoming month of November is communication Measurement Month, why not survey your target audience? Among other things, you might find people are frustrated, tired, bored, worried, even depressed during the pandemic. This devastating moment is when a bit of non-purpose-related fun can help. How else to explain several aviation efforts, all of which resulted in coverage?
Late last month, we read about Sarah Lin, 25, a travel lover. Dasl Yoon and Joyu Wang wrote in the Wall Street Journal that she recently boarded a four-hour flight from Taipei bound for Jeju Island, South Korea. Before it was airborne, though, Lin, passport in hand, posed for photos with cardboard cutouts of K-pop stars. Safely in the aircraft, she dined on Korean fried chicken.
Lin didn't have luggage. She didn't need it either. Her flight circled over Jeju Island, but returned to Taipei's Taoyuan International Airport, on schedule. Ms. Lin had just experienced No-Landing Travel. And she loved it.
Her flight to nowhere "felt like I was traveling abroad for the first time in my life," she told the Journal.  "Everything was so unfamiliar." The cost was about $240. We'd not bet on who had more fun, Ms. Lin or communicators pitching this story.
Food: Plane or Fancy?
Before you deem this a one-off for aviation geeks, consider: All Nippon Airways offered 330 tickets via lottery for a 90-minute, no-landing flight from Tokyo to Hawaii. Fifty-thousand people applied. Qantas crafted a seven-hour, non-landing journey over Australia's landmarks. Despite alerting passengers that window seats would sell fast, all tickets were gone in 10 minutes.
More evidence that surveying your target audience can yield surprises and pay dividends. What do you miss least about air travel? Sitting in a cramped space for hours? Standing in long airport lines? Delays? The restrooms? No, it's the food, right? Maybe not. Again, survey your audience.
Some people love eating in the sky. They miss the experience. Others enjoy airlines' small, calorie-counted snacks. So several food vendors are selling directly to customers...wait for it...airline snacks and in-flight meals.
No Jet Lag
Ken Lee of Melbourne, Australia purchased 10 meals from Gate Gourmet ($17 each). The pandemic prevented him from visiting Singapore and Japan, but the food's smell, "especially, the waft of it coming out of the microwave, that definitely is very airplane food," he told the Journal's Mike Cherney. Lee enjoy eating in the air, or at least being reminded of what it was like to do so.
A reminder is what prompted America Edwards of Kalamazoo, Mich., to buy Jet Blue snack packs from online retailer Imperfect Foods. She'd planned a trip with her parents to Australia. Instead of heading down under, the Edwards family kibitzed at home about what might have been. "I thought it would be really fun to snag a couple [of snack packs] and surprise my parents...we could have cocktails, have the snack packs and kind of pretend that we were in Australia," she told the Journal.
A Global Pandemic
Alas, Ms. Edwards's idea was not unique. Imperfect Foods has sold more than 40,000 airline snack packs. Moreover, this is a global pandemic. Travelers the world over are nostalgic. Other companies, including Garuda Indonesia's in-flight caterer, are selling meals for grounded diners.
The Journal quotes Fadhil Anshar, who bought three Garuda meals, attesting to their authenticity—a term PR pros use slightly differently than the food industry. In fact, the meals Anshar consumed weren't identical to in-flight fare. Altitude can dull taste buds. As such, caterers add a bit more salt and spices to airplane meals. The land version of Garuda's meals were less salty and spiced than normal, said Marcello Massie, commercial director at the Garuda caterer, which is selling 300-500 Fly with Meals daily. So much for authenticity.
Airplane for Two, No Waiting
The story that got us, though, also involves airline food. Singapore Airlines (SIA) is selling out its planes—though they never leave the ground. Customers are paying to eat airline food in parked aircraft, the BBC reports.
Each 'seating'—the planes are half full owing to social distancing—lasts three hours. Movies are available while dining. Economy (starting at $40 US) and first-class seats ($500) are available. BBC reported the first two seating dates sold out in 30 minutes. There's a waiting list for future dates.
And sure, SIA will deliver its meals to your home, complete with airline-branded tableware and amenity kits.
"With the current restrictions on travel, we wanted to find a fun way to stay connected to our passengers," James Bradbury-Boyd, SIA's VP, PR, tells us via email.  The carrier designed the offerings "to re-create elements of what our customers like best about flying.  And...we're seeing some real excitement from...current customers and new audiences who wish to sample the SIA experience for the first time."
There's little room for fun during the pandemic. And not everyone can afford the time or money to fly to nowhere. But if the hard-hit travel sector can offer enjoyable experiences and earn revenue, there's hope for the rest of us.
Seth Arenstein is editor of PRNEWS and Crisis Insider