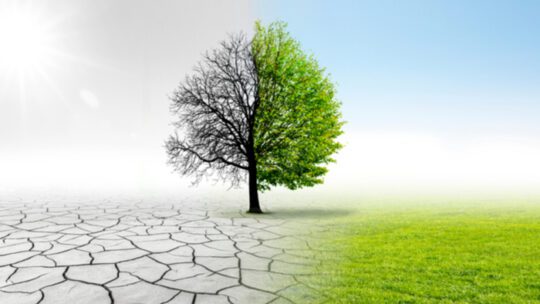 Together For Implementation was COP27's mantra. It was a riposte to the notion that for all the attention this annual gathering of world leaders, financial institutions, climate experts, activists, campaigners and–let's face it–lobbyists garners, it is little more than an expensive talking shop.
On a practical level, the resort of Sharm el-Sheikh was an imperfect host. Hotels hiked rates; Wi-Fi fell over at the first sign of a Zoom call; and the convention center was a maze of pavilions lacking basic signage.
Yet, Egypt's COP27 presidency more than made up for these issues. It oversaw a COP focused on delivery, with discussions around mobilizing climate finance and technological innovation.
The global media gaze already is shifted, decisively, to the World Cup. But there are key COP27 takeaways business communicators should consider.
Proactive communication on climate finance
One of COP27's clear messages is a growing interest in mobilizing climate finance. Crucially, nations realize the developing world needs funding for climate adaptation.
Finance must scale up dramatically and quickly. Governments need to be honest about the enormous financial cost of moving toward net zero. They can make the case that investing now will prevent the world racking up even greater costs later.
Corporations face the same dilemma. Net zero pledges will face increasing scrutiny, especially if they appear out of step with wider growth objectives.
As such, businesses and governments will need proactive communication. They must relate how their climate policies will benefit stakeholders. For instance, messages must give equal weight to economic growth, environmental protection and social justice as they relate to sustainability.
This may sound simplistic, but communicating that we cannot afford to ignore global warming can profoundly change discussions on the climate agenda.
Change will require thoughtful messaging
COP27 revealed strong momentum behind green hydrogen, storage technology developments and other underutilized forms of renewable energy generation.
While the environmental and ethical case for moving away from fossil fuels is largely settled, there is increasingly vocal opposition to utility-scale renewable energy projects, centered on land-use and disruption to the countryside.
Accordingly, it is no longer enough for corporations to simply defend rolling out large-scale projects on environmental grounds at the local level.
Instead, businesses must proactively promote their solutions and demonstrate their activities are future-proofing climate security. This message needs to be delivered directly, through strategic public affairs engagement, and indirectly, via national and trade media.
Non-engagement becomes taboo
For most world leaders, COP now is a must-attend. President Biden hotfooted it from the US midterm elections to deliver a keynote address Nov. 11; Brazil's re-elected president Lula made a landmark commitment to protecting the Amazon; and new UK prime minister Rishi Sunak attended, bowing to political pressure.
Today I will join leaders from across the world at @COP27P.

For our children and grandchildren, we must deliver on the legacy of Glasgow and protect the future of the planet. pic.twitter.com/tfbukFRBBC

— Rishi Sunak (@RishiSunak) November 7, 2022
In addition, with Biden and China's Xi agreeing on resurrecting climate talks, we may even see Beijing represented at COP's highest levels in 2023.
The same is true for companies. Until recently, corporate messaging was rife with unsubstantiated greenwashing. Things have changed.
Stakeholders­­–from employees to investors and shareholders–expect corporate participation in the COP agenda. In addition, they want transparency about companies' ESG commitments and plans.
While COP27 provided an opportunity for the international collaboration on reducing emissions, it is clear no government, industry, or indeed organization can solve the world's problem alone.
Corporations have a key role. Those that fail communicating the benefits of a coordinated and comprehensive ESG strategy ultimately will lose the support of customers and stakeholders.
Andy Williams is director of corporate affairs at Hume Brophy
[Editor's Note: The writer's views do not necessarily reflect those of PRNEWS. We invite opposing essays from readers.]