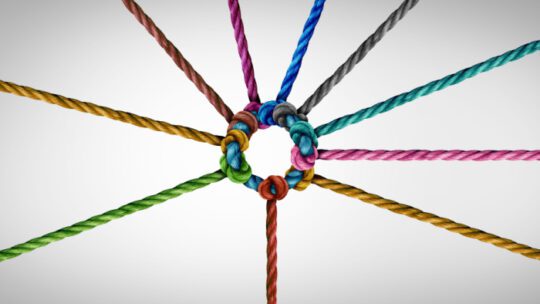 Communications platform Cision announced Cali Tran as its new CEO at the beginning of the year.
Prior to Cision, Tran held executive leadership positions at Centerfield Media, Vericast and Valassis. He has also invested in high-growth tech companies at North Bridge and led growth initiatives at MacAndrews & Forbes.
PRNEWS caught up with Tran to discuss his priorities for the company, and his vision of the future of the communications industry.
The interview has been edited for length and clarity.
PRNEWS: Tell us a little bit about your vision and top priorities for Cision.
Cali Tran: …Our clients' ability to understand and shape their relationships with their stakeholders is evolving. It's getting increasingly difficult, because there's lots of different ways that an organization can engage with their community, whether it be with earned media, or paid media, or social or broadcast.
…My vision is to help shape what has been in the communications industry a very reactive position, to make it a much more proactive position …
PRNEWS: How do you envision making that change? There's so many different channels that communicators have to monitor, with new ones launching what seems like every day.
Tran: And there'll be new ones tomorrow, and the next day, and the next year, and the next 10 years, and what's used today may not be relevant then. Two years from now, or two months from now, this speed of innovation, with the benefit of technology, is only going to accelerate…
The speed and the urgency to respond in real-time is only going to grow. Nearly 50% of communicators today report directly to the CEO. And it's growing; 58% believe that their role is going to expand at the C-suite level—not only reporting to the CEO—because there's a direct correlation, more so today than before, between how a company is perceived…[and its] relevance...
PRNEWS: How have you seen the changing role of corporations as communicators? And what advice do you have for the C-suite at these corporations to embrace communications more effectively?
Tran: Develop a point of view and have an authentic voice, but activate based on the media formats to which they're designed to optimize for…
There's always a temptation to be more present in the market internally and externally, to be in the market and to tell your story, because if you're not building that narrative on your own, then you're letting somebody else tell that story. And sometimes that somebody else may be a bot.
It's really important for companies, the C-suite and any brand to have an authentic point of view of how they want to present themselves to the market. But you can't be out there every day, or else your message will get drowned out, and it becomes stale. [Your audience] has to find your point of view, to find it in an authentic narrative with your own unique culture. And you have to be purposeful in when and how you engage with your community…And what methods do you want to use to activate against that point of view?
You use all the different communication tools that are out there today, but use them to how they were designed in the first place. And don't try to conflate a deficiency of one method with another.
PRNEWS: What about when the media formats or functions change, seemingly overnight? Twitter, for example, just stripped access to its APIs. How do you advise communicators to stay on top of all of these changes?
Tran: On the one hand, as communicators, we're victims of our own success. The more successful you are in owning your narrative, the more you have to then be able to engage with where the largest populations of your audience reside.
And if we've learned anything at all over the last four years, it's that consumers are pretty fickle. And they move pretty quickly, from one platform to the next. And sometimes that move will be persistent for a period of time. And then other times, they'll move somewhere else. As a communicator, it's a cat-and-mouse game.
There's a couple of lessons here. First, the community owns the social platforms, not the other way around. And in the end, consumers will choose which platform they want to engage with. We (communicators) don't own the social channel, but we have to be participants in the social channels.
That speaks to the other narrative. I think we've gotten a little bit too comfortable leveraging social in the last five to 10 years. I think this is a really important reminder of diversification...Because if the consumer population moves from one platform to the next, or a platform goes down, what do you do? You have to have that proactive [approach] of a holistic media strategy…
PRNEWS: Is there one message you can leave me with today that would be applicable to communicators at all organizations, in any industry?
Tran: I think our industry is going to reinvent itself in the next three to five years. We're going to have to…But what we do as a community, not just our company, but as a community, what we do together to lean into the diversification of the datasets, diversification of media outputs, that's going to help be the North Star...
If there's anything that's happening right now, at this moment in time, it's a cry out for [the industry] to organize and work together to develop a point of view of how do we want to maintain the relevance of the communicator in today's narrative…I invite collaboration; we're going to have to [colloborate], or else we'll be a victim of change, as opposed to an agent of one.