While it's still a relatively new position throughout corporate America, chief communications officers can command some pretty solid pay.
The salary for the PR position primarily runs $220,000 and above, according to PR News ' 2013 Salary Survey (Fig. 1).
The study, which was conducted late last year, took the pulse of 1,586 people, representing a wide variety of industries and PR disciplines.
The title 'Chief Communications Officer' was relatively unheard of, say, 10 years ago, when PR managers and PR directors occupied most of the space among the top level PR gigs.
Fast forward to the current era, in which PR is playing a much more strategic role in the enterprise. One result: Nearly 40% of the respondents with the 'CCO' title saying they earn a base salary of $220,000 or more.
Directors of Comm. also earned a decent base salary in 2012, with the highest range being between $210,000 and $219,000 (Fig. 3).
However, just 2.1% of the respondents said they were able to command that kind of pay. Nearly 12% of respondents said they earned a base salary of between $80,000 and $89,000. PRN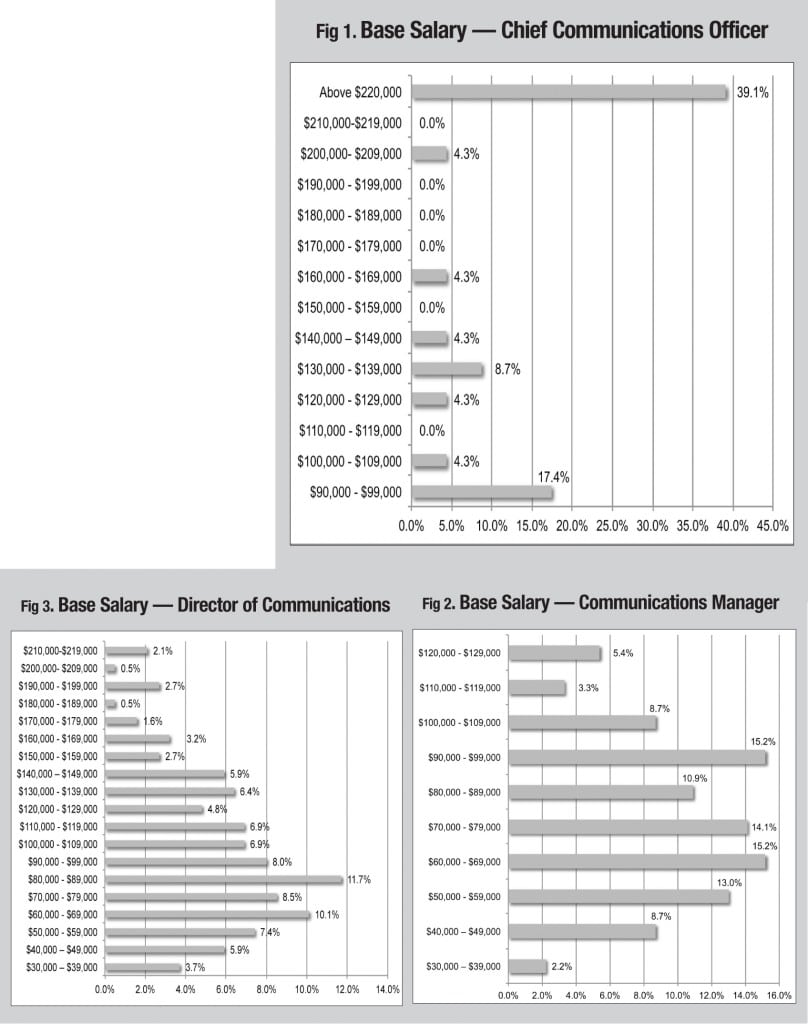 Editor's Note: Learn more about PR salary trends in PR News ' 2013 Salary Survey. The study explores jobs, salaries and employment data within the world of public relations. Order a copy here.
This article appeared in the June 10 issue of PR News. Subscribe to PR News today to receive weekly comprehensive coverage of the most fundamental PR topics from visual storytelling to crisis management to media training.