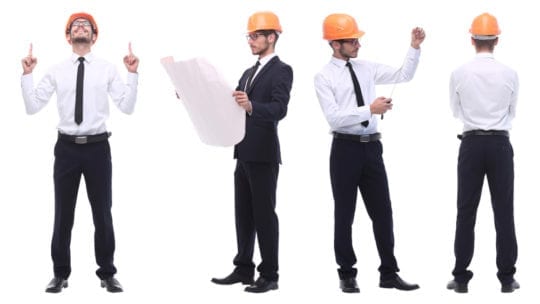 It had all the pomp and circumstance of a graduation anywhere. A crowd of excited relatives was in the audience. Diplomas were arranged on a table; a keynote speaker waited to impart wisdom. Fidgeting in their caps and gowns, the class of 2016 seemed anxious to enter the real world.
There also was something unseen—under their caps and gowns graduates wore an orange jumpsuit. This graduation was for the first class of the Inmate Construction Program (ICP), and it was inside a jail.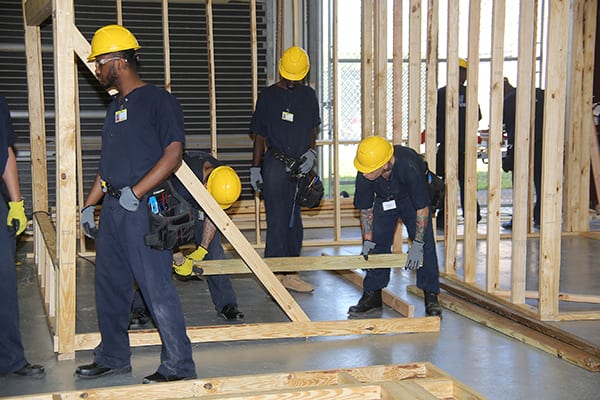 The Issue
This case study is similar to others that we've presented. Communicators, at the Orange County Corrections (OCC) Department, are competing to earn media. "Jail [stories] are not top of mind," says Tracy Zampaglione, OCC's public information officer. At least not good stories, the kind she and her team want covered. "Good things happen every day [in this jail]," she says. On the other hand, the jail's bad-news stories (escape attempts and other dangerous situations) often receive heavy coverage.
When Zampaglione and her team heard about plans for ICP, they jumped. They figured it would not only be great for the inmates, but it also could be an upbeat news story. Her counterparts at Valencia College and Goodwill Industries, partners on the proposed program, agreed.
The Hurdles
As in every case study, there were hurdles, some specific to the jail. First, security officials at the jail had to trust inmates with hammers and saws. There were communications issues too. "We had to convince corrections officials to allow journalists to interview inmates" for ICP stories, she says. To sell the idea, her team conducted pre-interviews with inmates. Fortunately, the inmates responded well.  They "didn't trash the jail system," she says. It was the opposite; they were thankful for the education they were receiving.
In addition, a two-part education effort was needed. Corrections officials were briefed on why ICP could be a great story. Media were taught basics of the corrections system and how the construction program benefits the inmates and the surrounding community.
Tactics
To get out the story, Zampaglione's team picked a "trusted" reporter from central FL's largest paper and offered an exclusive. The reporter and a photographer would gain access to the inmates, classes and the graduation. An upbeat story resulted. It appeared above the fold in a Sunday edition, the paper's best-read day. The story spawned additional coverage. It even prompted the county's mayor to volunteer to be a future commencement speaker. The program's not only earned the jail positive media, it's resulted in industry honors for Zampaglione's team.
Lesson Learned
Power of the Follow-Up: Each class builds a project for a needy organization, such as shelves and furniture for a homeless center. Project presentations gain additional coverage and photos. "We get to show and tell the story of inmates giving back to the community," she says.
Coverage has expanded to construction trade pubs, Hispanic media (an Hispanic construction company has hired a slew of the program's graduates) and local TV. Communicators have kept tabs on successful graduates. Their stories receive media coverage. "People love upbeat stories...but it's important that they're authentic...told by the inmates," she says.
NOTE: This content appeared originally in PR News, January 2019. For subscription information, please visit: http://www.prnewsonline.com/about/info
Seth Arenstein is editor of PR News.  Follow him: @skarenstein