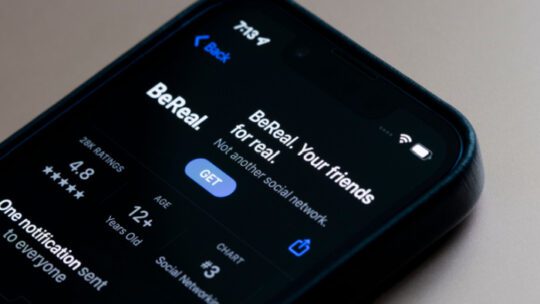 Last year's breakthrough social media app BeReal had more than 50 million downloads, 20 million daily users and was named Apple's 2022 iPhone App of the Year. A Gen Z favorite, BeReal's stripped-down aesthetic and no-frills function appealed to the always-on generation, who enjoyed its unique approach to creating an authentic online connection. BeReal even crossed over into pop culture, with a feature in the "Saturday Night Live" season opener.
So, it's no surprise that marketers noticed its rise and began seeking ways to harness its energy. For example, Logitech incorporated BeReal into its 2022 holiday marketing, dropping surprise deals and exclusive offers on the app.
Other major brands, like Chipotle, logged on to BeReal in recent months, looking to connect with Gen Z consumers who dominate the platform. Good timing, because BeReal achieved a staggering 2,000% increase in active monthly users last year.
Jumping in May be a Mistake
However, in the increasingly challenging quest for better connections with younger consumers, these brands may be making a big mistake. Owing to the app's authentic nature, consumers may end up associating brand-focused marketing on BeReal with exactly what they were trying to escape from in the first place.
Twitter, Instagram and Facebook are jam-packed with corporate ads and promotions. So, if consumers are trying to escape all that with BeReal, then end up seeing a plea for a new burrito, it could be a major turn-off.
As such, it would be wise for marketers to leave BeReal alone! (to quote the famous meme). Simply put, let consumers have a space where they can connect with friends and family genuinely, keeping brand promotion and corporate commerce out of it.
Finding Other Ways to Connect
There are plenty of other ways companies can reach consumers without destroying the sanctity of an authentic online space, which has captured the attention of millions for that reason.
In the crowded online marketplace, companies must find more creative ways of engaging with customers, especially those in the younger, tech-weary demos. Aim for genuine connections that turn customers into fans and build brand loyalty.
As the humanization of brands becomes the industry standard, the best place to make a human connection remains on traditional social media. Despite grumblings about ownership (hey, Twitter), politics (looking at you, Facebook) and over tweaking functionality (hi, Insta!), these apps are not only here to stay but are more popular than ever.
So, focus on creative ways to engage with customers on platforms where they expect it and actually appreciate that engagement. But not on an app that, in many ways, is designed as the antidote to some of social media's problems.
BeReal's popularity shows people desire an app with less flash and brand promotion and more simple social functions. It's thrived because BeReal is a communal gathering space for people, not products. Let's not ruin the party.
Gregg Morton is CEO of Fooji