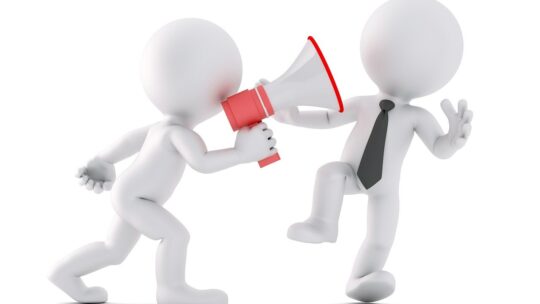 A report released today (Nov. 9) shows a massive disconnect in internal communication. Nearly 70 percent of communicators think they know what updates and information employees need. However, only 31 percent of employees think so, according to a survey from Axios HQ, an internal communications product. 
The survey's findings are even more concerning since internal communications reached new heights during the pandemic. Employees needed to receive updates on everything from office closings, at the pandemic's outset, to re-openings to vaccine mandates recently.
Internal communication is no longer just about open enrollment and staff birthdays—it's a serious vehicle to build trust with employees and inform them about health and safety. 
"Spending time reviewing the demographics of your employee base and their locations, levels within your organization, and what employees want to hear from their leadership will be a vital part of communication," says Ericka Hatfield, VP, employee communications at Cheer Partners. "As the entire world has had to navigate an evolving workplace environment and leadership facing more accountability, the way we communicate will change as well."
Axios HQ surveyed more than 400 employees, communicators and executives from a wide range of industries and sizes to understand how leaders communicate at work and how to improve. Industries ranged from healthcare to banking and finance, education and public administration. 
Key findings included:
74 percent of communicators think they write concise and effective messages, while 60 percent of employees disagree.
45 percent of PR pros say they don't receive enough feedback on their communication, but 31 percent of employees say they lack a proper feedback channel.
59 percent of communicators say the most challenging part about internal communication is getting employees to read it.
Just 47 percent of communicators say their organizations measure the effectiveness of internal communication. 
The survey showcases more than a disconnect. A lack of thorough communication can become problematic in how an organization is perceived from the inside. The survey shows ineffective communication can create "under-productive and disengaged employees" as "cross-organizational updates" are "unclear, inconsistent and weak." And when employee engagement wanes, trust follows close behind. 
The survey also identifies what employees seek from workplace communication: 
Shorter, multi-item updates that are relevant to their roles.
Clearer, more transparent updates to cut out surprises.
In-person opportunities to discuss important updates.
Ways to share their voice and offer feedback.
Hatfield says internal communication should be crafted to cover most of the employee base, not only executives or those based at headquarter. Every communicator should consider, at minimum, the below questions when creating and delivering employee messaging:
Does this message resonate no matter the level a person is in the organization?
Are we ensuring that messaging is fair and inclusive?
Are we considering regional and location differences?
Can the topic be communicated to employees efficiently and effectively in an email?
In addition to messages, delivery processes are crucial.
"Companies should be constantly reviewing their communications platforms, especially if their organization has employees who work outside the office or outside of non-traditional work hours," she says. "New, emerging social platforms and text messaging group apps are now utilized across various industries. This is helpful to teams that may not be able to access email or a laptop/desktop when information is rolled out companywide or who may not be working during traditional day-time hours."
The Axios HQ survey offers suggestions for communicators looking to improve.  
Consolidate key information. Include key vital updates in one recurring update so readers can build a habit of going to it.
Prioritize: 60 to 80 percent of readers are scanning, not reading internal messages, according to University of Maryland research. So, make important points early and clearly.
Avoid jargon: Write as you speak. Conversational language is easier to absorb and remember.
Utilize repetition: If you want someone to remember a message, communicate it crisply and repeatedly. It takes a lot to cut through the many messages employees receive daily.
Nicole Schuman is a reporter for PRNEWS. Follow her @buffalogal