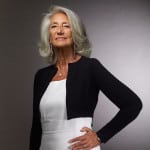 2017 Top Women in PR
Rosanna D'Antona
President
Havas PR Milan
"Focused, motivating and ethical" are three words that describe Rosanna D'Antona well. D'Antona founded D'Antona&Partners, now Havas PR Milan, in 2003. Before that, she was president and CEO of Edelman Europe, overseeing 12 offices in nine countries.
D'Antona has over 35 years of experience in communication consultancy for different industries, including finance, food and beverages, lifestyle, bank and insurance, tourism, consumer products, and healthcare.
D'Antona was project leader for Qatar at the Expo Milano 2015—the universal exhibition with a food theme—together with Caterina Tonini, Havas PR Vice president. D'Antona has also been project leader for different American Express projects, including corporate communication. Objectives involve supporting the company reputation and positioning and its key messages, in line with the business strategy. She strives to protect the image and reputation of American Express, relying on the positive elements and badges of the company (history, excellence, innovation, etc.).
With D'Antona at the helm, the agency has established a strong reputation for superiority in corporate reputation and crisis communications, especially in litigation PR; the practice is aimed at managing communications processes related to legal actions and proceedings involving companies or persons.
Outside the office, she is very involved in organizations focusing on workplace diversity for women and breast cancer prevention.