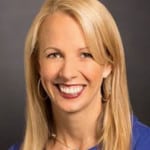 2017 Top Women in PR
Mel Selcher
Vice President of Corporate Communications
LinkedIn
Mel Selcher truly embodies the modern day communications leader whose role extends far beyond the traditional function. She believes in the power of communications to lead the business, and as such, has become a trusted advisor across LinkedIn, informing decisions on all aspects of the company's public profile.
Selcher led the external communications strategy and execution around one of the largest technology M&A deals in history: Microsoft's $26.2 billion acquisition of LinkedIn. She and her team mapped out every detail of the announcement to ensure a simple, crisp narrative that would be well received by stakeholders. She partnered seamlessly with the Microsoft team, a key strength of hers, and they worked hard to not follow existing playbooks and ensure the uniqueness and power of the combination came through in the announcement.
Well executed and timed communications on the LinkedIn platform, for example, provided unique insight that positively influenced the outcome. Executing with extreme care, the teams were able to keep the deal completely under wraps, almost unheard of in M&A deals of this size. Media coverage, social buzz and employee feedback were overwhelmingly positive in tone and while most large M&A deals are received with a significant drop in the stock price of the acquirer, there was very minimal fluctuation in Microsoft's stock price, very strong proof of the strength of the story and the communications, and a great platform on which to build the future of the partnership.
Prior to joining LinkedIn, Selcher was chief communications officer at Cisco, where she used her communications expertise to drive enterprise-wide decision making. Selcher is known across the industry as a passionate and personable leader with the business acumen required to overcome challenges and lead her teams through disruption.