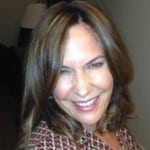 2017 Top Women in PR
Megan Herrick
VP of Communications
Pluralsight
As VP of communications at Pluralsight, Megan Herrick has led external and internal communications, media relations strategy and media campaigns as the company raised $135M+ in venture capital funding, acquired eight companies in the span of three years and launched its technology learning platform.
Before joining Pluralsight, Herrick spent four years as the director of public relations at Vivint, where she guided publicity during the company's rebrand from APX Alarm in 2011 to its $2 billion acquisition by Blackstone in 2012. Herrick spent more than a decade in broadcast journalism in both California and Utah before moving to in-house communications.
Over the past 12 months, she has carefully crafted messaging around major developments within the organization and successfully completed a number of company-wide campaigns, which culminated in the launch of the company's technology learning platform. This came on the heels of seven acquisitions in just two years—a time where unifying messaging across the company was critical.
Her efforts included building the profile of the company's executives through thought leadership and award opportunities, and strategically announcing new additions to the company's leadership team—including a new chief revenue officer and chief people officer—and new board members, like former Secretary of Education Arne Duncan.
In fall 2015, she orchestrated the communications efforts during the company's rebranding, and the following spring, hosted members of the local community and media to the opening of the company's expanded office space. After successfully building the company's momentum, she coordinated messaging across three segments of the product team—training, mentoring and assessments—to clearly articulate the value proposition of the company's platform. Within months of being launched, the platform was recognized with the SaaS Awards 2016 and CeBit Award for Top Business Solution.