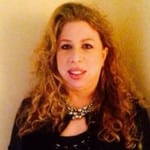 2017 Top Women in PR
Lisa Dallos
Founder and CEO
High10 Media
Lisa Dallos has led one of public relations' most distinguished careers. She's headed PR for GQ, Us Weekly and George magazines; was director of publicity for CNN's Washington bureau; ran publicity and produced programming for MSNBC; and was guest producer on "The Daily Show." She also headed Freud Communications New York as CEO and served as SVP at HL Group. In 2010, Dallos made the boldest move of her career by founding High10 Media. In six years, she's built High10 into the premier agency for media with clients ranging from national magazines to newspapers, TV networks and film studios.
The New York Daily News engaged High10 Media to create a communications strategy to support the company as it transitioned from a New York tabloid to a national digital news outlet. Dallos personally led the account, designing and implementing a strategy to generate a steady stream of news about the brand and help to build its overall profile.
She launched the campaign by connecting Bill Holiber with executives at companies like A&E, Amazon, Starz, National Geographic Channel and The Hollywood Reporter to explore partnership opportunities. She then brought then-EIC Colin Myler to meet the Observer's Joe Pompeo and the New York Times' Ravi Somay, strengthening those relationships. Dallos guided the team as they generated headlines about the Daily News, highlighting the company's lead role in innovation and its massive audience growth.
When Jim Rich took over as top editor, Dallos led the announcement process, bolstering Rich's reputation and underscoring changes he was bringing to the paper. The campaign produced excellent results with regular placements about the Daily News in key outlets, including the Washington Post, Daily Beast and CNN's Reliable Sources and major profiles in The New York Times and New York Magazine.