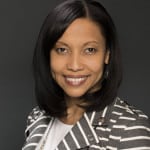 2017 Top Women in PR
Lisa Campbell
Director -- Marketing Communications
Mars Petcare US
An engineer by training, Lisa Campbell was a brand manager for more than 12 years before taking on the role as director of PR and marketing communications. She's leveraged her knowledge to transform the brand PR function at Mars, put stringent standards in place to ensure it delivers true value and is framing a vision for where PR can lead the business for the future.
As the category leader in wet dog food, Mars Petcare was looking to reinvigorate the category, as well as position the company's wet brands to capture a disproportionate share of that growth. Taking the declining wet dog category head on, Campbell fearlessly drove an integrated, multi-brand effort to create a campaign that reached dog owners who have either never tried wet food or have stopped serving their dogs wet food.
A first-time collaboration for Mars Petcare, Campbell united the brands to bring wet food back into the mix by leveraging the dog's point of view. The Mix Mania campaign encouraged dog owners to mix in wet food with dry kibble, and lookout for mealtime excitement and a doggy freak out face to remember. To help shift awareness of dog owners and enhance purchase consideration for wet dog food, the campaign was executed with original video and social content, an interactive digital content hub, campaign-specific social channels, a celebrity spokesperson (Kristin Chenoweth), paid media, influencer engagement, a regional print ad, retail social and digital support and earned media. At the midway point of the program, the campaign was within 93% of the forecasted goal of 400 million impressions.