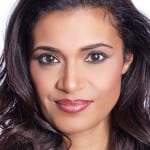 2017 Top Women in PR
Laverne McGee
Director, Communications and External Affairs, Orange County Property Appraiser
Orange County Property Appraiser, Florida
As director of communications and external affairs at the Orange County Property Appraiser (OCPA), Laverne McGee leads the Central Florida agency's efforts to ensure easy access to property valuations, property records tax assistance tools as well as to report fraudulent homestead exemption claims, as examples.
McGee joined the agency in January 2015 and immediately implemented a strategy to revamp the OCPA brand, website, social media engagement, as well as collateral. With minimal budget and only utilizing an in-house team of IT, communications and graphic designers, the agency's implemented enhanced, user-friendly digital tools that have increased engagement and are nationally recognized.
McGee's role was instrumental in current OCPA branding and single-handedly came up with the suggestion and solution to improve it. One of the major problems that McGee identified was the lack of difference between her county office and the other agencies because they all had the same logo—a circle with an orange in it. She came up with the idea to rebrand, working with their in house graphic artist to redesign the logo and all collateral.
The goal was to reflect a modern and inviting look, without getting rid of the familiar orange that was part of the county's heritage. After many design options, she came up with a combination of the old logo, with brighter, refreshed colors, and added a shaded skyline to the logo. The successful result has been a completely different, modern and fresh look never before used in a government office. The success has garnered a nearly 100% increase in residents not confusing the OCPA office with the other local government agencies since it is so obviously different and stands out.