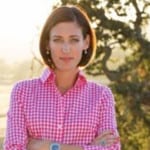 2017 Top Women in PR
Karen Tillman
Chief Communications Officer
GoDaddy
When Karen joined GoDaddy in 2013, the company needed a brand overhaul to better reflect its focus on providing tech to small businesses. She led the brand transformation for GoDaddy across PR, AR, internal communications, and social. She aligned PR efforts with business goals and worked to ensure GoDaddy's reputation reflected the positive heart and soul of the company.
During the past year, GoDaddy achieved a deep and wide level of positive coverage on tech and diversity issues, established itself at the top of tech IPOs, and as an innovator in pioneering a new community engagement model for small businesses.
The company wanted to utilize social communications channels to bring GoDaddy closer to its customers, the geographically and demographically diverse population of small business owners. For the first time, during the past year, GoDaddy launched a content marketing and influencer engagement program targeted at small business influencers. Tillman conceived of the approach of providing small business owners what they need the most—community and information.
A website called the GoDaddy Garage was established to provide in-depth articles about launching a new business, managing finances, marketing and customer service, and more. GoDaddy created a venue for small business owners to share information about their successes and challenges from peers, and hear from experts around the world on tips and best practices. During the past year, the GoDaddy Garage featured about 10 posts a week, monthly organic traffic to the Garage grew more than 300%, and the site has featured content from more than 100 small business experts.