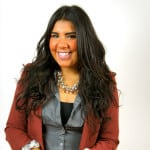 2017 Top Women in PR
Jennifer Becerra
Vice President
H+M Communications
As a partner/VP of national strategy and field publicity, Jennifer Becerra plays a key role in each of her agency's most important accounts while co-managing a staff of 25 in five cities. Over the last year under her leadership, the agency was named one of the top five consumer agencies in North America (Holmes Report) and campaigns she managed earned Silver and Bronze Anvils, as well as SABRE and In2SABRE Awards for multicultural, word-of-mouth, social media and influencer campaigns.
H+M is Comcast Corp.'s national Hispanic public relations agency of record, and Becerra has led that account for the past two years. Working hand-in-hand with Comcast's corporate communications team out of Philadelphia and its field offices in 10 cities across the country, she leads the charge on national and regional communications strategy, as well as media outreach.
When H+M was tasked with creating awareness for Comcast's X1 platform, the world's first Entertainment Operating System, Becerra spearheaded publicity efforts which included a nine-market tour with the company's SVP and GM of multicultural services. While the primary goal for the road show was to secure desk side media briefings and general awareness of the product with Hispanic journalists, under her leadership, the team generated nearly 22 million impressions and 28 unique stories over the course of six weeks from interviews with national and regional media, including more than 24 minutes of on-air exposure on Spanish-language TV and 81 on radio.
National coverage included Telemundo's national morning show Un Nuevo Dia, national sites CNET en Espanol and Latin Post. Recently, Becerra secured a major feature of the X1 platform in People en Español, following a presentation for 25 members of the editorial staff.