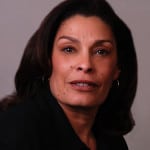 2017 Top Women in PR
Donna Allen
Vice President of Sales & Marketing
Visit Norfolk
Donna Allen's commitment to attracting a diverse traveling public to the City of Norfolk extends throughout every aspect of the organization's public relations, marketing and advertising efforts. She has championed the Hampton Roads Pride Festival, an annual LGBT gathering on the Norfolk waterfront, while building on the successful campaign to lure the Mid-Eastern Athletic Conference (MEAC) basketball tournament to the city for a 5-year contract.
With respect to the Hampton Roads Pride Festival, Allen has led the effort to position the City of Norfolk as an attractive, welcoming destination for LGBT travelers, despite the region's traditionally conservative worldview. As a destination marketing organization, Visit Norfolk's goal is obviously to generate much-needed tax revenue by filling hotels, restaurants and attractions with leisure and business travelers.
Allen has taken this effort a step further, making Visit Norfolk a sponsor of the annual Pride Festival, a weekend-long event on the city's downtown waterfront. Using the organization's marketing resources to promote the event across the mid-Atlantic and Northeast, Allen has employed digital, print, social media and search engine marketing efforts totaling an estimated 17.4 million impressions while helping the event reach record attendance.
Two years ago, Allen celebrated a big win in helping the city land the annual Mid-Eastern Athletic Conference (MEAC) basketball tournament for the next five years. It was the culmination of her tireless efforts to lure the league of historically black colleges and universities to Norfolk for its annual basketball tournament. Several years into the contract at Scope Arena in Norfolk, attendance has increased by 27 percent, from 32,312 to 41,182, and downtown merchants and hoteliers saw a noticeable spike in business.