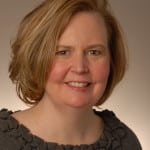 2017 Top Women in PR
Connie Partoyan
CEO
Direct Impact
Connie Partoyan joined Direct Impact in 2009 and served as executive vice president and president before being named CEO in January 2016. Partoyan epitomizes successful leadership, achieving year-over-year double digit growth over 2015, managing integrated campaigns for Fortune 500 clients and growing senior leadership talent.
Partoyan helps lead the FedEx account that includes teams in the United States, Europe and Latin America. In her role, she is the direct point of contact and provides strategic counsel for the client. In addition, she builds teams to support the company's communications and business objectives. The account is supported by a team of 30 from Burson-Marsteller and Direct Impact and includes experts in media relations, CSR, financial communications, health care and technology. In addition, Partoyan oversees a 50-state grassroots program for FedEx and works with the broader team to provide communications support to FedEx operating companies.
In December 2013, a bill that would dramatically alter the patent system passed the U.S. House of Representatives with overwhelming support. In response, the Innovation Alliance launched a campaign to educate members of Congress and staff about the issue and the real, unintended consequences that would result if the legislation were put into law. Partoyan was brought on to head up a grassroots campaign targeting members of Congress through local constituent engagement and activation.
Due in large part to a more well-informed Congress, in 2015, after many of the members who voted for the previous bill reversed their positions and withdrew their endorsements for patent reform, House Majority Whip Kevin McCarthy made the decision to shelve the legislation. Today, Partoyan continues to oversee grassroots efforts, including tech and patent-related education events in key markets to help drive issue awareness. Additionally, she serves as a strategic advisor for the Innovation Alliance on larger political issues.