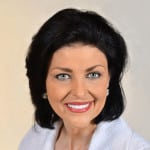 2017 Top Women in PR
Catherine Hernandez-Blades
Senior Vice President
Aflac
For over 20 years, Catherine Blades has optimized operations, driven revenues, decreased expenses and built high-performing, diverse teams. An acknowledged change agent, Blades spend the last dozen years building organizations from the ground up, orchestrating and implementing large-scale turnarounds in highly regulated industries for international Fortune 500 public companies.
In her role at Aflac, Blades' efforts in reorganizing the internal communications organization demonstrated superior leadership and a deep understanding of public relations and organizational leadership. Blades is an exemplary PR leader who is committed to creating opportunities for, and enhancing the skills development of, each team member through actionable steps.
Recognizing the real need for better benefits education, information and resources, Blades believed Aflac could provide meaningful data and insights to consumers, business owners and brokers through the 2015 Aflac WorkForces Report (AWR)—a research study examining employee benefits trends, including employer, employee and broker attitudes about benefits. The survey found that employees, employers and brokers often lack current information to help them understand changing health benefits programs and options.
Blades' team leveraged the survey findings in a multiphase media relations campaign that delivered relevant, timely information to target audiences through multiple communications channels to enhance benefits decision-making for these groups. The Open Enrollment (OE) phase showed that even as employers continue to push more health care expenses to workers, many employees are still choosing a major medical plan based on factors that have little to do with the total cost of health care for which they are responsible. For the OE phase, Blades' team secured 1,694 placements that resulted in a total of 913,751,765 media impressions, which enhanced Aflac's position as a thought leader on voluntary insurance and health care.