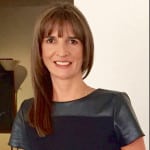 2017 Top Women in PR
Catalina Garcia
Global Director, Corporate Affairs
ABInBev
Catalina Garcia is an executive professional with over 20 years of experience in corporate affairs. She has a track record of achievement in four multi-nationals in the consumer goods, mining, technology, petrochemical industries (SABMiller, Cerrejon Coal Mine-BHP Billiton, IBM, Dow Chemical) and PR & communications consultancy (Llorente & Cuenca) in different countries (Latin America and USA) and in country, regional & global roles. Until recently she was with SABMiller; she's now global director, corporate affairs for Anheuser-Busch InBev.
For SABMiller, Garcia spearheaded the regional program 4e, Path to Progress, a social investment platform of a $20 million commitment (includes a $3m grant from IDB - Fomin Inter American Development Bank) to help small retailers (mom and pop shopkeepers), 70% women, to enhance their business and life skills, contributing to financial and technology inclusion.
Currently in six countries of SABMiller Latin America, the program has become a corporate model that is being replicated in 13 countries of Africa. The program placed the company for the first time in 2015, on Fortune's magazine list of "The Top 50 Companies Changing the World.
Garcia has also been involved with Por un Buen Camino (On the right path), which is SABMiller's signature program that aims to improve road safety conditions in Latin America by identifying that this problem has multiple causes and requires the action of all actors. The communications campaign has been currently adopted as the official campaign by four governments in the region. The program was selected as Best Practice by the UN Global Compact Latam for contributing to UN Sustainable Development Goals.