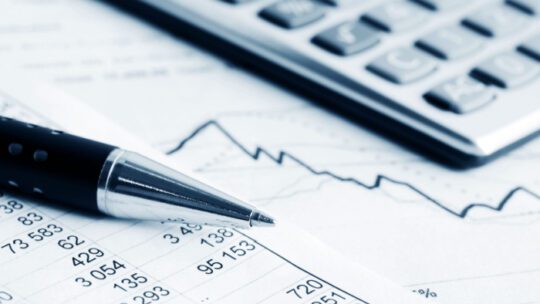 2020 was a year of activism and commitment to more equality following the murder of George Floyd and the racial reckoning that impacted every industry throughout corporate America.
Now, almost three years later, are brands trying to evade DEI commitments in the midst of economic uncertainty?
For some Black freelance creators, there were fewer opportunities during Black History Month compared to years past. We saw the emergence of new technology like ChatGPT as a topic of conversation among CEOs at this year's World Economic Forum in Davos, with concerns that it is threatening the authenticity of DEI communications. There also seems to be a bit of a backslide for female-founded companies, as these companies represented only 25.5% of the total venture capital deal count within the broader ecosystem in 2022, a slight decrease from 26.4% in 2021.
These are sobering stats that hit close to home as someone who is a female founder, and whose PR agency is built on the foundation of diversity, equity and inclusion, both internally and with our clients.
This International Women's Day, we must remember why we started this journey in the first place. Our goal was to embrace equity, create more inclusivity and support diversity of all kinds. Committing to equity at the top of an organization can rebalance social structures and ensure everyone thrives. Leading with equity ensures we take into consideration the backgrounds of women and the BIPOC community for whom we create policies.
Now is not the time to become fatigued by these commitments or let them waver due to economic uncertainty. Rather, now is the time to act!
Maintaining DEI Momentum 
We know DEI programs help improve a company's bottom line to help retain and attract top talent. Companies with inclusive workplaces thrived in comparison to non-inclusive companies during the 2008 recession, some even earning four times an annualized return. Equality forges unity to help drive success for all. Cutting DEI budgets will do irreparable harm.
Having DEI initiatives in place acknowledges the fact that gender and racial disparities exist. But to catalyze change, we need movement at all levels and across all industries. We can all challenge stereotypes, call out discrimination, work to improve biases and seek inclusion.
And while diversity, equity and inclusion are often grouped together or used interchangeably, these are three distinct functions. If diversity ensures representation, and inclusivity is the co-dependent action that activates programming for initiatives, then equity is the fair and just treatment of these groups, regardless of how they identify. Integrating the three is imperative to an organization's problem solving, product and service development and lends a better understanding to the communities around us.
How Brands Can Save
Cutting back on DEI budgets will not provide significant cost savings during economic uncertainty. For most companies, DEI budgets pale in comparison to other departments. Instead, other ways to save may include:
Auditing operational expenses and consolidating these costs across the board.
Looking at third-party contracts with vendors and identifying whether pausing these partnerships is feasible. Now is the time to research alternative suppliers and renegotiate with current ones.
Looking for opportunities to create efficiencies such as tools and automation—like Otter and Jasper AI—that can increase productivity and scale back on unnecessary investments to keep DEI budgets untouched.
Not prioritizing or cutting DEI budgets has a direct negative effect on minority groups like women and the BIPOC community. A recent November 2022 Harris Poll showed that 80% of employees report that their workplace has not made meaningful progress on building a more equitable environment for employees of color, and 81% of human resources professionals reported that their companies have not increased recruiting efforts toward racially diverse communities since 2020. Since women account for approximately half of the United States population, and racial and ethnic groups are steadily increasing, employers need to commit and then act to equalize gender and racial representation.
DEI 2.0 and the Future Evolution of Programs
Just as every company has a finance department, in five years every company should have a dedicated DEI team that is diffused throughout the brand. Leaders will have to shift their mindset to understand and internalize that a commitment to DEI is just as non-negotiable as having a finance or HR team.
As we move into this phase of DEI 2.0, where a DEI function is central to everything an organization does, AI technology will also play a larger role in communications and will transform the landscape of diversity efforts. Natural language processing tools that are driven by AI technology, like ChatGPT, can make leaders sound like advocates for diversity when the reality is far from this. It helps leaders check a box without investing time, resources, or emotional labor into effectively shifting internal culture, which begs the question—who will win in this DEI war: man or machine?
Change won't happen overnight, but by remaining intentional, we can move closer to a more equitable future where the success of BIPOC and women is synonymous with the same history of men.
Jennifer Risi is founder and president of The Sway Effect