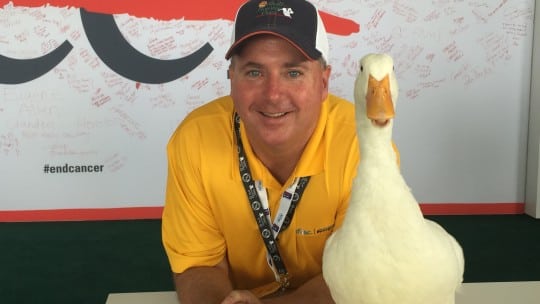 [Editor's Note: Jon Sullivan, director, corporate communications, Aflac, was named a PR Professional of the Year during PR News' 2016 Platinum PR Awards.]
The Trends: I recently had a conversation with the Reputation Institute, a leading research and advisory firm that collects and analyzes data and proffers advice about corporate reputation. We discussed Pulse Scores, derived from data that the Institute calculates for companies to measure their public reputation. Its algorithms are based on seven dimensions: leadership, performance, products/services, innovation, citizenship, governance and workplace.
I left the meeting feeling very good because Aflac's Pulse Score is rising as a result of several recent initiatives. I also noticed the scores of several other companies are rising, too. It seems that focusing on corporate social responsibility (CSR) and reputation is trending more than ever as companies acknowledge that to a growing number of potential customers and investors, what a company represents is as important as the goods and services it provides.
A related trend appears to be that millennials are not necessarily still the tip of the CSR spear. Don't get me wrong, their passion has not waned and they are still influential. No, in fact, their thirst for corporate goodness has provided coattails bringing the rest of us along for the ride. Research shows the gap between millennials and non-millennials in terms of their concern for CSR is almost negligible. Apparently Gordon Gekko doesn't cut it anymore as companies realize that CSR isn't the wave of the future; it's the wave of now.
The Reactions: As PR News readers know only too well, one of the age-old questions in PR is how to quantify the impact of our work. Is it impressions? Is it ad value? I am skeptical of both. When I receive a report showing a press release received 80 million impressions and gained $300,000 in ad value, the term "alternative facts" comes to mind.
With that in mind, at Aflac we try to measure from a macro level—as opposed to looking at an individual press release or bylined article to pat ourselves on the back about impressions. The question we ask is, "How does what we're doing make a difference on our overall company reputation?" Reputation building is a marathon, not a sprint. There is ample research showing the better your reputation, the more that people will want to do business with you. It's worth the effort.
So how do we build our reputation? For years Aflac has done some very good CSR activities that received mostly regional attention. Meanwhile, our business market is national.
So we conducted significant research to develop a strategy to advance our reputation on a broader stage. Tactically, we participated in CSR activities—in the same categories as before—but more designed to raise awareness nationally to showcase the good we are doing and the value we bring to the community.
For example, we have been involved with children's cancer for 22 years. Still our efforts were being recognized regionally, mostly in Atlanta, home to the Aflac Cancer and Blood Disorders Center of Children's Healthcare of Atlanta. It is one of the 10 top cancer centers for children in the country; Aflac has given more than $113 million for research, and yet many people outside of Atlanta are unaware of Aflac's involvement with this great cause.
CSR on a National Level
So we became the first national sponsor for Curefest, a grassroots event organized by parents of children with cancer, bringing hundreds of children's cancer organizations together in Washington, D.C., for a weekend of awareness-generating celebrations. In 2016, we did a nationwide media tour at Curefest, which aired on hundreds of TV and radio stations across the country. The sponsorship led to my colleague [Aflac CCO] Catherine Blades being invited to do a six-minute interview on CNBC's Squawk Box. We were told it was the first segment on Squawk Box dedicated solely to CSR.
Another event Aflac sponsored with The Washington Postwas Chasing Cancer, a national discussion about finding a cure. Aflac did another successful media tour at this event.
As a result of these actions and a few other things, our Pulse Score rose just short of five points, considered a very significant increase by the Reputation Institute. In fact, our scores jumped the most in the governance and citizenship dimensions, which are among the three dimensions that financial organizations value most and the two that we focused most of our efforts on. It is very rewarding when a PR person can point to tangible evidence and say, "Our plan worked."
All PR people study data and follow trends. We spend a lot of time thinking about how to get earned media for things we want to talk about. During the last few years, there has been a lot of media coverage about millennials, which is the largest demographic in the workforce. Aflac is cognizant of this and appreciates the importance of millennials in terms of reaching out via social media, Twitter and Facebook, for example. In addition Aflac certainly understands the importance millennials place on CSR and reputation. As I said, it isn't the wave of the future; it is the wave of now. As recent events have shown, (think covered wagons and videos on airplanes) a good reputation is so hard to gain yet so easy to lose. And today, more than ever, it is so, so critical to have.
Note: This content appeared originally in PR News Pro, April, 24, 2017. For subscription information, please visit: https://www.prnewsonline.com/about/info
CONTACT: jsullivan@aflac.com
Note: Entries for the 2017 Platinum PR Awards will be accepted through May 12. Please see: bit.ly/2pDyixR