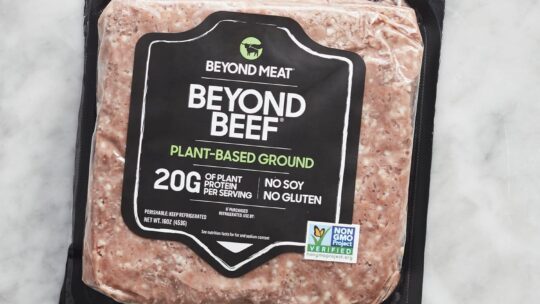 In a PR crisis, time is your enemy. Preparedness and prompt action are your friends. Recently, I looked though PowerPoint decks from a dozen or more years ago when I stumbled across one from 2009. It compared pre-social media PR to post-social PR rules.
The infamous Domino's pizza video was the biggest PR crisis of 2009. At the time, Domino's didn't even have a social media presence. Its PR team was blissfully unaware and completely unprepared for the nightmare that would unfold.
The offending videos posted April 13, 2009, a Monday. By Tuesday, millions had watched the videos. The company's reputation was in a dumpster fire that would take years to extinguish.
Back then I told readers that brands had about 3 hours before a social post became a crisis. Today, it's about 3 minutes.
In a world where mere moments pass between the time a news event happens and when millions of people hear about it on their watches, mobile phones, Twitter feeds or radios—it is astounding how long it still takes some companies to act.
Yes, I know contracts are signed and it takes a while to figure out how to exit them. And I am aware that laws (or more likely lawyers) intervene between what you want to say and can say.
But, at some point, companies, agencies and organizations need to wake up to the new reality. 2022 has brought us far too many examples of what people now see as too long.
The epitome of frustration can be heard in the protests from families of Uvalde's Robb Elementary School shooting victims. They are frustrated with the lack of a clear explanation and accountability six months after the massacre.
But there are many egregious examples that have appeared in these columns.
After the 2018 gas explosion in Lowell, MA, executives paused three days before responding as residents waited, furious and frightened. The executives said they were more concerned about operations than communication. They ultimately lost their license to operate.
Most recently you have Adidas' weeks-long silence over Yet's racists comments. Initially, the sportswear company said it was reviewing the rapper's behavior. That took weeks.
Similarly unexplainable is Beyond Meat's lack of communication and weeks-long delay in firing COO Douglas Ramsey, long after he bit the nose of a man during a post-football game confrontation.
The longer you wait to speak, the worse it will get.
Adidas
First, understand that Ye, the rapper formerly known as Kanye West, may well have lost control of his brain and/or mouth due to factors that we may only speculate about. That said, he captures a great deal of media attention, as do the brands with which he is affiliated.
No doubt that's one reason brands forged deals with him in the first place. But when his fame gave way to infamy, and his words grew increasingly reprehensible, more and more of his sponsors and partners backed away from the association.
Shortly after wearing his controversial "White Lives Matter" t-shirt during Paris Fashion Week, he was banned from Twitter and Instagram. Calls to his partners to end their relationships began ricocheting around social media.
Soon, JPMorgan Chase said it would halt doing business with him. CAA, Ye's talent representation, and his lawyers followed suit. Balenciaga and Peloton soon followed, along with Foot Locker, RealReal, and the entire family of TJMaxx brands.
A movie project with MRC was cancelled, as was a planned private auction by Christie's and a feature in Vogue. Madame Tussauds even removed a wax figure of him. But Adidas hung on.
The social media pressure continued to mount. Finally, on October 27, nearly four weeks after Paris Fashion Week, when the shunning began, Adidas caved and announced: "Ye's recent comments and actions have been unacceptable, hateful and dangerous, and they violate the company's values of diversity and inclusion, mutual respect and fairness."
Adidas said it would no longer sell the Yeezy brand.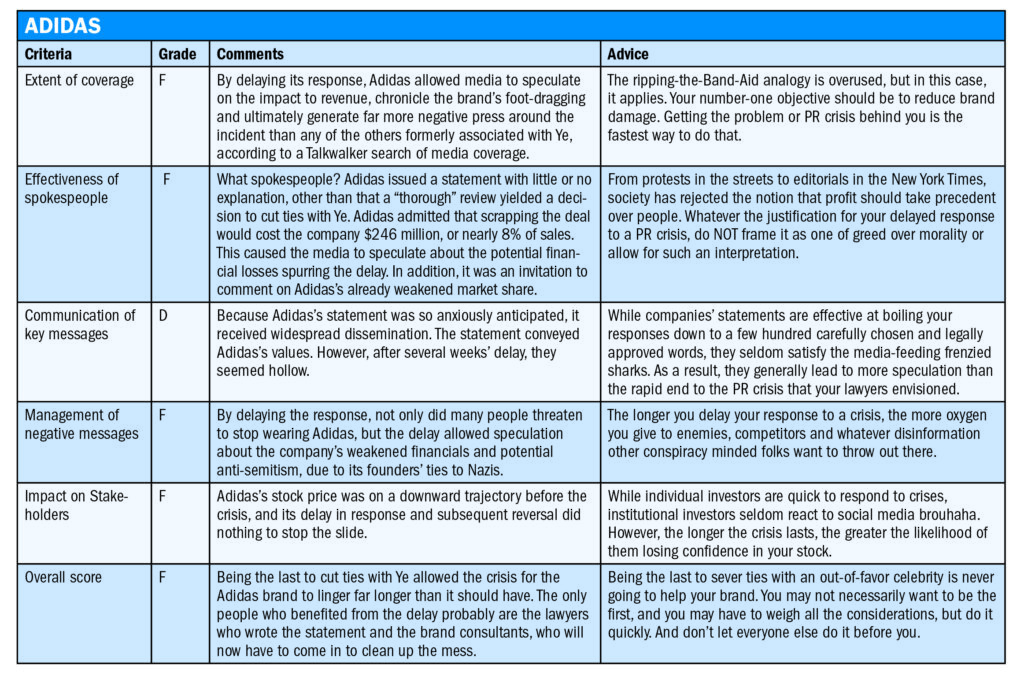 Beyond Meat
On Sept 17, 2022, the COO of Beyond Meat, a plant-based food company beloved by everyone trying to eat less meat, got into an altercation with another man after a football game.
A police report says the executive, Douglas Ramsey, who was in his car initially, exited his vehicle and punched through the back windshield of another driver's car. Ramsey then punched the other driver and bit the man's nose. Ultimately, Ramsey was arrested and charged with terroristic threatening and third-degree battery.
None of this would have made headlines were it not for Ramsey's title and the bored folks on Twitter. But the idea that a vegan running a plant-based meat company chose to sink his teeth into another man's nose was too priceless to leave alone.
Various forms of mockery (generally starting with 'You can't make this stuff up') ensued on every possible platform, from Twitter to BonAppetit.  Several days later the company announced Ramsey's suspension. An interim COO was named and then, in a regulatory filing, Beyond Meat informed regulators that Ramsey left the company October15.