As a communicator, you are always looking for better ways to enhance your messaging, increase your outreach and measure the impact of your strategy. Google has a number of tools that you can take advantage of to achieve these goals and more.
Join PR News on April 7 from 8:30 a.m. to 11:45 a.m. at the National Press Club in Washington, D.C., for a half-day workshop that will teach you how to effectively leverage the capabilities that Google has to offer for your communications initiatives. You'll get tips on how to develop content that increases your visibility in searches, make Google Analytics data work for you, spot trends that can affect your brand and leverage Google+ and YouTube to expand your brand's reach.
Workshop Trainers:
Amelia Burke-Garcia
Director, Center for Digital Strategy & Research
Westat
@socialibriumm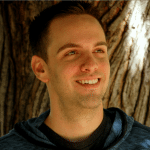 Adam Singer
Analytics Advocate
Google
@AdamSinger
Our trainers, Adam Singer, Analytics Advocate at Google, and Amelia Burke-Garcia, director, center for digital strategy & research at Westat, will provide firsthand examples of Google products at work and walk you through techniques that you can use to augment your communications approach.
You'll learn how to:
Develop compelling content that raises your search ranking on Google
Obtain measurement data from Google Analytics that you can use to improve your brand's outreach
Use Google Analytics data to answer key questions about which content drives traffic
Use storytelling with data to stand out on the Internet
Make campaign launches more exciting and actionable with the Real Time Analytics tool
Use Google Trends to put your finger on the pulse of the Web
Develop and cross-promote content with YouTube
Leverage Google+ and Hangouts to enhance your social media presence and improve search rankings for your content
Pricing
PR News Workshop:
Google for Communicators: Essential Tools and Tactics
Workshop Time: April 7, 2014 from 8:30 a.m. - 11:45 a.m.
Price: $525 Per Person | Register Now
PR News Certificate:
Each registration comes with a personalized certificate of completion for attending the Social Media for Associations & Nonprofits Workshop.
Questions
For questions about the workshop, contact Laura Snitkovskiy at [email protected]; 301-354-1610 or to register by phone contact Saun Sayamongkhun at [email protected]; 301-354-1694.
Sponsorship Opportunities:
Contact Senior Vice President & Group Publisher, Diane Schwartz at [email protected].
Social Media Checklist
Certificate of Attendance
Attendee Workbook
Attendee-Only Access to Presentations
The workshop is limited to 25 participants in order to create an interactive experience with personalized attention.
If you spend at least a quarter of your time in any of these areas, you should attend this Conference:
Community Relations
Corporate Communications
Corporate Social Responsibility
Crisis Management
Digital Communications
Media Relations
Philanthropy
PR Firms
Public Relations
Public Affairs
Research
Social Media
The PR News family of products includes the weekly publication PR News, PR News Webinars and Workshops, the Platinum PR Awards, PR People Awards, CSR Awards, Nonprofit PR Awards, The 100 Best Case Studies Book, Guidebook to Best Practices in CSR; Guidebook to Best Practices in Measurement, Digital PR, Crisis Management and Media Training Guidebooks and PR News Webinars.