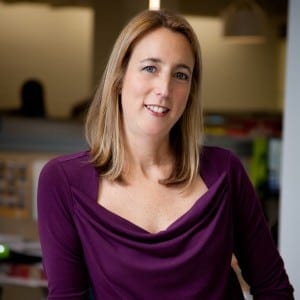 Facebook COO Sheryl Sandberg's LeanIn.org got hammered in the media two weeks ago when Gawker.com revealed that a LeanIn.org editor was seeking an unpaid intern for an editorial role at the organization. That didn't exactly meld with the nonprofit's message of empowering women and helping them achieve their goals—a message that reflects Sandberg's best-selling book, "Lean In: Women, Work, and the Will to Lead."
LeanIn.org wasted little time in responding. Just two days after the Gawker.com item was published, LeanIn's President, Rachel Thomas, wrote in a Facebook update that the organization plans to launch a formal paid internship program.
The Facebook post went on to suggest that The LeanIn.org editor who advertised the unpaid internship erred in thinking that the position was part of the organization's volunteer program, which offers people flexible hours and the ability to work remotely.
The post ends on a positive note, with an eye on the future: "We support equality—and that includes fair pay—and we'll continue to push for change in our own organization and our broader community."
Did the media and the public shame LeanIn.org into changing its policy on paid interns? Perhaps. Either way, the controversy underscores the need for both brands and PR agencies to have a solid post-crisis management policy in place lest they make a bad situation worse.
While managing the actual crisis is one thing, how a company communicates to its stakeholders in the aftermath of the crisis will often determine whether the brand suffers any long-term damage because of the episode or is able to emerge from the crisis relatively unscathed.
LISTENING MODE
In the immediate aftermath of a crisis PR pros initially have to lock themselves into listening mode to see how the public's reaction is shaping up.
Through monitoring their channels, PR pros can assess some basic questions about a crisis: What's the chatter among stakeholders about the impact of the crisis? What is tracking in terms of positive, negative or neutral sentiment regarding the crisis? What are the conversations that are gaining steam? What are the accusations that are resonating (or not) with consumers?
"You need to provide a daily or weekly assessment of what's happening with the brand in the wake of a crisis," said Joel Swanson, president of Risdall Public Relations, who specializes in reputation management. "The real value [that a PR exec can bring to the table] is not just in the monitoring but whether PR can answer the 'So What' question and provide the insight to management on what's happening."
Depending on the severity of a crisis, management may be in a defensive crouch and/or a bit gun shy, so PR pros need to communicate to the C-suite whether there's been any erosion in the brand following a crisis and what steps the company needs to take to regain the trust of customers and prospects.
One way to do that is to create so-called "tag clouds," which can easily convey to management the sentiment, awareness and share of a voice concerning a recent crisis, according to Jim Lukaszewski, president of The Lukaszewski Group, which is part of Risdall Public Relations.
Another way to educate management and employees on the aftermath of a crisis, Lukaszewski said, is to use 75-100 word statements that address various aspects of the crisis.
"People are going to talk and things are going to get out," Lukaszewski said. "But when they do get out having these scripted statements enables the company to deal with the media coverage."
MANNING THE MEDIA
Indeed, companies probably need a separate strategy in place for dealing with the media in the aftermath of a crisis, as opposed to dealing directly with customers and other stakeholders.
Yet despite an increasingly digital age—and the constant call for accountability—some companies still make a bet that responding to a crisis with "no comment" will suffice until the hullabaloo dies down.
Swanson said that a "no comment" strategy ultimately may prove counterproductive. "You can't run from the media," he said. "If you want to maintain relationships, you have to communicate with [the media] even if you expect negative coverage."
It's fine line for PR pros to negotiate: In order to get a fair deal from the media communicators need to demonstrate that the company owns the crisis but at the same time they have to protect their brand from any further damage resulting from the crisis.
"You have to talk with the media and engage with them but you need to be careful in how you do it," said Dan Ronan, senior director of communications at the American Bus Association, which represents 4,000 motorcoach companies, hotels and other companies that cater to the group tour industry.
"You can't wing it and make it up on the fly because the media can be pretty unforgiving," he said."
Ronan recommneded three tips for PR pros to follow for post-crisis management:
1. Try to be get out in front of the story.
2. Be transparent (because information about the cause of the crisis will inevitably leak into the public anyway).
3. Be timely. Provide updates. Even if they're in short bursts, providing the media with information as you get it about what caused the crisis and what the company is doing to help its customers and stakeholders serves to enhance trust.
Ronan added that while it may seem counterintuitive to engage the media following a crisis, doing so can provide returns a bit down the road. "In some cases, it could be a good idea to embrace the media, if you have something to say," he said. "Being straight [with the media] can be beneficial." PRN
Phew, It's Over, Now What?
Some of the most important aspects of crisis management occur after the crisis is over. Here are few tips to protect your reputation post crisis.
▶ Measure your success: Every crisis should start with an end-game in mind. What were you goals? To contain the news, protect key brand messages, maintain good relations with local communities? Post crisis, evaluate your organization's response to the event to see what went well, what didn't and how you can apply those learnings to future situations. A crisis plan should be a living document that gets added to and tweaked over time. Make sure you learn from any mistakes or gaps in order to improve the process going forward.
▶ Listen: Ongoing monitoring of your key audiences to understand their concerns, issues or pain points can not only serve as an early warning system for a potential crisis, but help you to evaluate how well your organization has answered its concerns post crisis. Ensure that each of your constituents has received the information they need to put any issues to rest and to prevent anyfuture flare-ups.
▶ Never forget: Because the Internet won't. Any negative news about your organization has the potential to be rehashed weeks, months or years later. It's imperative that organizations proactively address any steps they are taking to prevent the crisis from happening again, whether it was an environmental catastrophe, employee/management misconduct or product failure/recall. Whatever the case, be prepared with proactive messaging that takes appropriate responsibility and illustrates how your management is moving the company forward.
Jacqueline Kolek is partner and senior director at Peppercomm. She can be reached at jkolek@peppercomm.com.