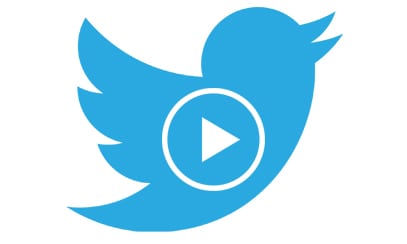 Twitter is making a move to boost video—and the high engagement associated with it—on its social network.
According to re/code, Twitter is getting ready to announce the incorporation of native video within its platform in the coming weeks. Right now, the only way to post a video on Twitter is through Vine, the Twitter-owned standalone video app famous for its 6-second time limit. The new feature will allow users to shoot, edit and post longer videos (the time limit is as of yet unspecified but is said to be around 20 seconds) directly in the Twitter app.
For a communications professional, the incorporation of native video on Twitter has a couple of key benefits, both deriving from the ability to ditch Vine. First, the process of getting real-time video into your organization's or client's feed will become quicker, as there will be no need to use two different apps. Likewise, while Vines are great for in-your-face guerilla marketing, longer videos allow for subtler messaging. Each extra second will be valuable.
As news of Twitter's new video functionality is making headlines, Facebook announced Thursday that it has acquired QuickFire Networks, a tech startup that supports high-quality videos without eating up users' bandwidth.
So why all the posturing around video?
There's probably no better way to catch and keep an online audience's attention than video. The numbers to quantify the popularity of online video go beyond comprehension. YouTube claims that 100 hours of video are uploaded to its service every minute and that more than a billion unique users visit the site each month. Facebook says that its users watch more than a billion clips each day. According to comScore, more than 190 million Americans watched a video from a desktop (so that's not counting the millions more who watched videos via mobile) in November 2014. These are gaudy statistics. They're the types of numbers that feel like someone just made them up. But they're real.
The message from both users and social networks is clear: video is very popular and very powerful. If you aren't already, you should be planning your messaging around it.
Follow Brian Greene on Twitter: @bw_greene