Less than a week after it went public Nov. 7 Twitter rolled out a new tool called custom timelines. The feature enables its users to drag and drop tweets to form custom lists of Twitter messages on whatever topic interests them. For PR pros patched into Twitter there's probably a lot more where that came from. With Twitter now in the mainstream, brands and PR shops will look to the social network to make it easier to distribute their content and make it more shareable.
"I would expect it will focus on new ways to deliver value to help us find and reach our intended audiences," said Tim Washer, senior marketing manager, social media, at Cisco Systems.
One area that Twitter can assist corporate communicators is distribution of online video programming, Washer added. "Right now to measure a video's success you can count the number of views but don't have much intelligence on who's viewing it," he said. "If Twitter can help me determine who's watching [the video] that would be a tool I would be very interested in."
The interest in Twitter—which is based on posting 140-character messages— is at a fever pitch following its IPO. Its share price opened at $45.10 and climbed as high $50.09 before closing at $44.90 a share, 73% above Twitter's I.P.O price of $26. (At press time, shares were priced around $45.16.) That translates into an initial market value of about $25 billion, according to The Wall Street Journal.
The opening-day volatility was apt for a social network that is having a growing impact on PR and communications. The next several months will be pivotal in Twitter's ability to monetize its various services and enhance its appeal to marketers of all stripes.
GOING MOBILE
Indeed, as the pixie dust of Twitter's IPO starts to settle, both investors and brands will be eager to see how Twitter develops new revenue models. One route is sure to be enhanced advertising vehicles, which, these days, regardless of the medium, increasingly include a PR component.
"Historically, the Twitter audience has been predominantly young, limiting opportunities for targeting. Twitter is now obligated to increase ad revenue opportunities by broadening its community to include older generations," said Phil Paranicas, director of new product development at ThomasNet, an information and technology company that connects manufacturing and industrial buyers and sellers. "It could open a universe of new people to tell your story."
Paranicas added that as a result of the IPO PR execs will also have to ramp up their mobile marketing strategy, what with Twitter's recent acquisition of MoPub, a startup that helps mobile publishers manage their ad inventory, for a reported $350 million.
Communicators aslo need to set their antennas to Twitter's new business models to gauge how there might additional ways to target their videos, photos and text.
Another Twitter platform that may get a boost in popularity post-IPO is called See It. The feature, which started to appear on Twitter earlier this month, enables Twitter users to comment on network shows owned by cable king Comcast, such as NBC's "The Voice," as well as cable channels under the Comcast umbrella including USA and E!
The platform deal may compel communicators to tap into the growing connection between watching TV shows and commenting on the social Web.
ONUS STILL ON PR
"If you're telling a story you might have a different conversation with someone who is tweeting about what they see on TV," said Linda Rigano, executive director of media relations at ThomasNet. "It forces [PR execs] to take a hard look at the differences in messaging and be extra smart in how we tell the story and how people consume it."
Regardless of how many new bells and whistles Twitter makes available to its users and marketers, Cisco's Washer stressed that the fundamentals for online communications won't change.
"Our job as social media professionals is to integrate the marketing into something that is shareable," Washer said. "We need to create a compelling story, versus a marketing message, to pull people in." PRN
 CONTACT:
Linda Rigano, lrigano@thomasnet.com; Phil Paranicas, pparanicas@thomasnet.com; Tim Washer, timwasher0@gmail.com.
What the Twitter IPO Means For PR Execs
Now that Twitter is public, the best way to think about the future implications for marketers and communicators is to combine everything we know from its initial launch to the moves Twitter has made in the past year while keeping an eye on what might be on the horizon. Under this approach, there are three implications I'd recommend.
1. It's beginning to look a lot like advertising. Unlike LinkedIn or even Facebook, Twitter has a less direct path forward toward monetization at scale, but that won't stop it from aggressively moving in multiple directions. Expect Twitter's native ad approach to extend into its recent acquisitions such as Vine. Combine this with the fact that Twitter's very recent acquisition of MoPub—a mobile ad exchange platform—will likely dial up the ability to perform real time ad bidding on the platform.
2. Caught in the crosshairs. Related to the first implication, as Twitter continues to monetize through a variety of advertising and partnerships like it's amplify program it will likely focus on how you can target individuals. Already, non-Twitter owned technologies such as LeadSift are beginning to mine demographic-like data from the platform. As Twitter looks to offer ad-like objects, it will likely offer more ways to target your audience.
3. Signs of intelligence. If you haven't invested in analytics and analysts—do it now. Twitter's integration of Bluefin and Trendrr and the launch of their amplification partnership program point to the need to derive insights from large quantities of social data. Twitter, in essence, could become the next Nielsen.
Twitter's IPO could potentially lead to some disruption, especially on the communications side of the house. While Twitter is still the king of real time engagement and, increasingly, customer service, it will likely accelerate its move to create new forms of revenue streams, many of which will emulate a newer, nimble form of paid advertising and marketing, commingled with real time conversations.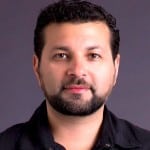 David Armano is global strategy director: key accounts, Edelman Digital. He can be reached at david.armano@edelman.com.
This article originally appeared in the November 18, 2013 issue of PR News.