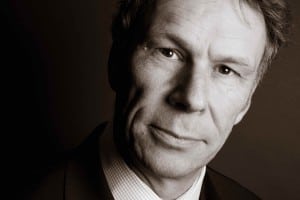 In their more candid moments, executives doubt the value of the employee-engagement survey. They find it time-consuming and stressful and most have given up on calculating its ROI.
Participation rates and responses in engagement surveys suggest employees share executives' dismay. Typically just one in three employees completes a survey, a response rate only moderately higher than in most customer surveys. In addition, actions taken as a result of such surveys are feeble. Given that organizations are poor at getting employees to complete surveys and even poorer at acting on their feedback, why do executives still bother? The answer lies in why we create organizations. Humans form teams and groups to attack problems they can't solve as individuals. Businesses form problem-solving groups for profit. Not-for-profits develop to solve problems for the greater good.
Employee engagement surveys were introduced to answer one critical question: Is our way of working, our culture, our mode of collaboration, helping or hindering us from achieving our strategy? Unfortunately, data indicate that employee surveys are very poor at answering that question. Executives seek output that can lead to immediate business improvement. Employees desire rapid data input hotly pursued by actions that improve their lives quickly with the lowest amount of stress. Historically, employee engagement surveys have been devoid of these attributes.
5 Reasons Surveys Fail
Most companies purchase generic surveys. Customized surveys work much better.
The typical survey absolves employees from owning improvement. Most surveys are report cards on the personalities of management. Instead, they should be an inquiry into the internal barriers to collaboration. Standard surveys seek responses without supporting evidence.
Surveys take too much time to complete. With about 100 questions, this industrial level of box ticking encourages dismissive replies and reduces response rates dramatically—normal is 25 percent or fewer, but the target is 50 percent or more. The least-busy employees always are happy to participate, however.
On a scale of 1 to 5, how useful is this question? This most-common question format is problematic. An employee can harm or praise a manager without specifying context or giving supporting evidence. Executives tend to focus on improving their personal scores rather than increasing business-performance measures.
ROI is well hidden. Most surveys give employees opportunities to offer suggestions for better ways of working. So what? How does each comment tie back explicitly to business improvement? How will you know which corrective actions are having the greatest impact when you collect data annually? You can't.
A Shift Arrives
In the past five years, new survey technology has emerged that works with the grain of human nature, not against it, leading to a dramatic shift in measurement methods. These novel employee-engagement survey methods have resulted in a dramatic uptick in participation rates (greater than 50 percent).
This approach marks a shift to survey design grounded in anthropology rather than psychology. Stimulated by advances in measuring customer experience (ironically), the latest surveys tap into two deep-rooted human needs—the desire to share stories and have the group value and recognize one's problem-solving capabilities.
The narrative-based employee engagement survey asks employees to recall an experience in response to one or two prompt questions. A typical prompt question: A friend is considering joining the organization. She has invited you to dinner to get your perspective on the company and the way it grows its business. What story, based on an actual event, would you tell her that would encourage or discourage her to apply? The resulting output is easy to interpret and avoids delegation to expensive third-party specialists. The format also provides a high-level overview as well as allowing local review. Managers can work with direct reports and to ask: How can we get more stories like this, and fewer stories like that?
Best Practices
Questions should explicitly link strategy and ways of working. In narrative-research methods, employees often are involved in the design of the survey. They not only draw up questions that investigate barriers to working but also ensure that the questions are linked to the strategy at hand.
Have employees own the solution. It's in employees' interest to sweep away rubbish that diverts attention and speed up business improvement based on their strengths and at the lowest cost and stress. Narrative-research methods overtly ask employees relevant questions, how they wish responses to be interpreted, and to collaborate on improving the culture or strategy. As a result, it's common to see participation rates double or triple.
Make speed essential. Greater employee engagement should result in improved business performance. This, in turn, often results in organizational growth and new challenges for corporate cohesiveness. Improving ways of working is a continual process requiring regular feedback. The feedback loop has to be fast, cheap and relevant. Annual surveys are anathema to rapid feedback loops. The trend is for continuous capture of data through exploitation of website and smartphone technology. This means surveys must be completed in 20 minutes or fewer, with specialist employee surveys completed in not more than two minutes. The use of smartphone technology combined with interpretation at the point of input means results can be viewed in minutes and reports available in an hour. There's no need to wait a month for a binder of research.
This article was adapted from PR News' PR Measurement Guidebook. To order a copy, please visit: http://www.prnewsonline.com/pr-measurement-guidebook-vol-9/
PR News subscribers can find additional checklists/best practices related to this article at: prnewsonline.com
Contact: Dr. Iwan Jenkins is president of Riot Point Research Corporation. He can be reached at: iwanjenkins@theriotpoint.com
This article originally appeared in the September 14, 2015 issue of PR News. Read more subscriber-only content by becoming a PR News subscriber today.