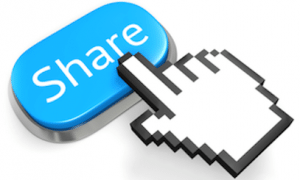 Big data keeps getting bigger, and everyone is trying to figure out which metric tells the most important and actionable story. Shares are increasingly becoming a significant part of that conversation, but they aren't easy to come by. Likewise, creating content that motivates readers to keep returning to a website requires commitment and a lot of effort.
Terms like "shareable" and "sticky media" are not only metrics, they're goals. Still, the strategy and tactics required to achieve those goals remain unclear.
Brands are increasingly upping their visual content—especially with video. However, just because you create dynamic content, there's no guarantee that anyone will see it or want to share it.
Kevin Hunt, corporate social media manager at General Mills, and upcoming speaker at PR News' October 16 Digital PR Summit, suggests that the strategy starts by giving your stakeholders a reason to visit a site and share content.
"Our blog is the heart of everything we do," he said. "Our biggest challenge in the last year was to increase the shareability of the content that we publish on the blog. That meant improving the user experience from a design standpoint to make it easier for visitors to navigate and share, and also re-prioritizing the types of content about the company and our brands that we're posting."
General Mills recognizes that engagement with stakeholders is a full-time job, but one that pays dividends. "We also prioritized daily engagement with consumers on our corporate accounts," Hunt said. "We want people to know about the information we're putting out there, and as always, we also look to them for ideas for future content."
That's what's great about digital media; it's a real-time feedback loop. Not to mention it's a distribution vehicle for your loyal stakeholders.
Diligence is key, however, according to Hunt. "The volume of conversation is increasing as more consumers and other stakeholders use social tools to talk about their experiences with brands," he added. "It's easy to miss something."
That's where listening comes into play. In order to make that real-time feedback loop work for your brand it's crucial to keep your ears open. "It's time to provide more structure to listening, which can provide greater benefits to the PR team, as well as marketing, customer service and other functions for the business," Hunt said. "It's more important than ever to determine what is breaking through the noise and what is not."
Learn more from Kevin Hunt during his session: "How Two Brands Have Met the Challenges of the Digital Present and Future"—Register now for PR News' October 16 Digital PR Summit, which will take place at the Grand Hyatt in New York City.
Follow Caysey Welton: @CayseyW