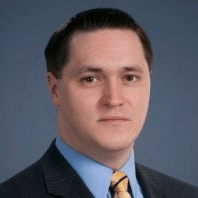 We've all heard the adage, "Be kind to everyone, they might be your boss someday." Those words, or some variation thereof, ring true in any profession.
While not very succinct or sound-bite friendly, we in media relations would be well served to modify that wise counsel to, "Be kind to everyone in the newsrooms you serve, you might be pitching something completely different to them someday."
For the first eight and a half years of my career, I didn't have to do much pitching. Scores of media inquiries seeking comment on—or assistance with—some issue rolled in every week. They come fast and furious when you speak for a state government agency responsible for both public health and environmental protection. There is seldom a shortage of disease outbreaks, chemical fires or sewage spills.
As harried as it can be, this hustle and bustle is actually conducive to getting to know reporters, photographers and assignment editors very well. You find out all kinds of stuff about individual reporters and photographers while standing with them in a forest of live trucks on the scene to cover the emergency of the day.
When I decided to leave state government last year and take on a media relations role in the private sector I made a concerted effort to harness the relationships that I had spent years developing and take them with me to the next stop on my career path.
This is usually the point in an article where the quip-laden bullet points start flowing to share pointers with you on how to cultivate and maintain relationships with journalists. But, you know how to do that. I'd rather provide a real-life example of how preserving media relationships cultivated while with one organization—and taking them with you to another—can breed success even when the new position brings with it a different subject matter.
My media relations experience in state government had a definite hard news bent. There's nothing soft about working for what is largely a regulatory agency. Because of that, and nine years of working in newsrooms prior to "turning to the dark side," I experienced some trepidation when the first major project at my new employer requiring intense media outreach was a series of community walks.
Three separate walks were held in three different media markets. Fortunately, my list of contacts in all three markets was solid, because I had nurtured those relationships (even though my new employer wasn't on their beat.) On several occasions, the relationships I had forged and solidified during my previous position helped secure interviews and coverage that otherwise wouldn't have happened.
The first instance featured a long-time local television news contact of mine who had been told by management to lay off the soft news/community event interviews during the early afternoon newscasts. In light of our longstanding connection, the journalist was willing to work with me and we found a way to "harden" up an angle on the event, resulting in a successful interview.
Another case of a cultivated relationship coming into play involved a contact at another station just picking up the phone and calling me after hearing conflicting information about the event from a colleague. Another successful on-camera interview ensued.
The last example I'll share involves an outlet that broke a story, which ended up dominating months of my life. I feel certain my fair treatment of the reporter who broke the story (and mined it for a couple of sweeps series) played a role in the willingness of its assignment desk to cover the walk despite a rather busy news day.
When it was all said and done, the 32 media interviews I handled or facilitated garnered nearly 60 media results with an advertising equivalency value of more than $40,000.
There's a simple philosophy that helped bring these contacts along to cover a story that was drastically unlike anything we'd ever worked on together: I had always treated them like a customer. I did my best to meet their needs and assist them in any way possible, anywhere and anytime. So despite the fact that the story couldn't be more different from what we'd worked on in the past, they knew the relationship would be solidified and the level of service still high.
Adam Myrick is the media relations specialist at BlueCross BlueShield of SC.
Follow him on Twitter: @adam_myrick