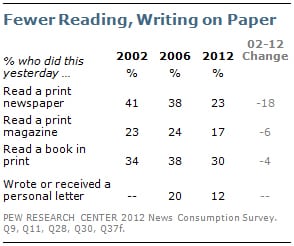 ▶ Power Struggle
Over Social Media
Over Social Media
Company executives are divided on who should manage their social media properties. Nearly 39% said the responsibility should be left to the public relations and communications team, while 35% said it should be left to marketing, according to a recent survey by The Creative Group.
The study took the pulse of more than 500, individuals, including 300 marketing executives and 100 advertising executives.
Here are a few nuggets from the survey:
• While PR and communications and marketing are favored, 15% of respondents said that social media should fall under the customer service umbrella.
• The Creative Group indicates that the split-opinion suggests companies should make social media a group effort. And by leveraging cross-departmental teams, companies can tap into unique talents throughout the organization.
Source: The Creative Group
▶ Content Marketing
Becoming The Norm
Content marketing, or producing editorial-based content that can help tell a brand's story, is getting to be a top priority for companies of all stripes.
Almost half of businesses have begun employing content marketing and 37% are considering adoption in the near future, according to a new Unisearch study.
The study is based on responses from 217 subscribers to EContent and CRM magazines. Among the respondents, 24% said they were executive-level managers and 17% said they were marketing managers and directors.
The survey also yielded the following results.
• Two-thirds of executives said their greatest challenge is creating relative content that engages their targeted audience. And another 53% said they find it difficult keeping up with the demands of producing enough content.
• A majority of respondents (78%) indicated that they repurpose content in order to meet volume and frequency expectations.
• Almost 90% of marketers said they typically produce their own content. PRN
Source: Unisearch