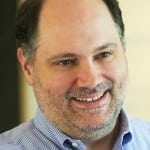 (The City of Detroit, once a thriving metropolis, filed for bankruptcy in July 2013, the largest municipal bankruptcy filing in U.S. history. Bill Nowling, who manages communications for Detroit Emergency Manager Kevyn Orr and is a principal at Nowling & Co., provides a look at the strategy for dealing with the crisis.)
Detroit's financial emergency and trip through Chapter 9 bankruptcy have been more than 60 years in the making, so it is no surprise that the crisis management lifespan for this event is longer and more protracted than others.
Crises, by their very nature, are unpredictable and unruly beasts. This is especially true in Detroit, with its labyrinthine politics, decades of racial and geographic biases and the relative long nature of its resolution. But there are lessons learned here that are applicable for senior PR managers at corporations big and small where you have to hunker down and "get comfy" with your crisis.
My first bit of advice is to relax. You can and will get through a slow-burn crisis with a long-view vision. Here is some other advice to consider.
Forget the spin. It is my experience that nearly every crisis involves some lost trust. In Detroit there was plenty mistrust, more than 60 years of it. All you have is your word. Speak plainly, speak often and don't get cute.
Your stakeholders want facts and clear information. What you have to tell them will probably upset them. That's okay. Rebuild the trust by being consistent and honest.
Explaining is winning. This is the antithesis of political communication, but absolutely essential in a crisis. You can't explain enough. Start with those stakeholders who will first carry your messages (usually the media and socially connected influencers) and expand.
I still spend about three-quarters of my long days "explaining" to reporters what the city is doing with regards to the bankruptcy and what our restructuring plan looks to accomplish.
I would say you have to be almost evangelical about it.
Focus on the fix. Nobody likes a good fight like Detroit. I knew the pressure for recrimination around Detroit's woes would be fierce. There were plenty of places to point: Convicted former-Mayor Kwame Kilpatrick, organized labor, white flight, lingering racial tensions, the suburbs. Everyone had a horse they were betting on as the one thing responsible for the current state of affairs. But the issue is resolving the crisis and moving forward. You have to focus on the fix, even if it is at the expense of the why.
There is no profit or future in the past. We made it clear from the beginning that our job was to provide a restructuring plan that would right Detroit's listing financial ship.
After 60 years of indifference and political can-kicking, we produced a comprehensive $18 billion restructuring plan after only four months. Our message was the plan.
The facts of the why were laid bare for all to see and they have been rarely debated since.
Simple plans get executed. Your crisis communication plan need not be elaborate but it needs to be executable. The city's crisis communication plan takes up a tree-saving three Excel pages.
I've seen a lot of lofty strategies and goals never make it off the deck slides from which they were presented. Know what you can do; know what you can't. Do it. Track its success. If it doesn't work, get rid of it and get a new tactic. The purpose is to navigate the crisis, not make a pretty plan.
Don't argue. But if you do have to argue, make it count. In the Detroit restructuring and subsequent bankruptcy, the emergency manager's office is constantly called upon to respond to what seemed like a hundred different issues every week. We decided that we were going to live and die on the hill of our restructuring plan. It's where we built our credibility and trust.
We knew we had to defend it in the media and with stakeholders. The shots came from all sides and about all issues. What mattered was the plan. We made a point of not getting mired in responding to ad hominem attacks and political gamesmanship.
ABC—Always Be Closing. After six decades in which the population went from nearly 2 million to just under 700,000, crime soared and blighted and abandoned homes became the norm, Detroiters were impatient. And they had a right be.
We knew we couldn't give them more lofty rhetoric about how it would get better. We had to show them that sacrifice the city was making by restructuring—and filing for bankruptcy—was producing results.
We lit dark neighborhoods, found new ways to collect garbage better, put new police cars and EMS vehicles on the road. These were core parts of the city's restructuring plan and we made sure Detroiters not only knew it, but could see it in action.
Old-media relationships matter. Navigating a crisis is about telling a story of where you are going and doing it in a way that people will want to listen and walk along with you.
To do that you need to provide context, vision and insight. Without question, the people who will help you do that are the traditional or old-media reporters and editors who have the time and resources to devote to understanding and helping you tell your story.
Always get a second opinion. Don't do a crisis alone. I don't care how good you are, a second pair of eyes or a fresher perspective will save your butt.
Early on the City of Detroit engaged Abernathy MacGregor of New York to consult on Detroit's restructuring and help it build relationships in the financial community and media. Choose an outside communication agency that fills in the expertise you lack.
No daylight between you and the boss. In a crisis, your PR director becomes a de facto consiglieri to the CEO or primary decision-maker. As the crisis manager, your view and opinion on business decisions and strategy are crucial to getting and staying on the success trail.
That has certainly proven true in Detroit. I am not in every meeting the emergency manager has, but I am always part of the discussion on major decisions to make sure that our communication and core mission goals are aligned. It's called a war room for a reason and I never know of a crisis campaign to succeed when the PR director sits outside it.
You will make mistakes. Accept them. Acknowledge them. Fix them. Move on.
Doing Social on the Cheap
It was clear that social media was going to influence discussion about Detroit's restructuring and bankruptcy and it was equally clear that the City—and I—didn't have the resources to devote to a robust engagement with the backchannel chatter that was going on.
Solution: leverage the fact that every full-time journalist uses Twitter, Facebook and other platforms to promote their reporting.
Instead of constantly creating content for a social platform, we let the reporters do that. We chose an appropriate Twitter handle for the Detroit Emergency Manager (@MotownEM) that was unique and easy to remember. We published a little, but most of our early efforts were spent making sure people knew our handle.
Soon, every Tweet was carrying our handle and we entered the content stream on the backs of the journalists doing the reporting. Sure, there are a few detractors out there who are publishing negative posts, but the overwhelming content associated with @MotownEM has been neutral and informational.
This is not a perfect strategy, but it allowed us to enter that conversation without the need for a huge financial and personnel commitment.  —B.N.
CONTACT:
Bill Nowling, wdn@nowling-company.com. Follow him on Twitter, @NowlingPR.
---
This article originally appeared in the June 9, 2014 issue of PR News. Read more subscriber-only content by becoming a PR News subscriber today.